TM-AM2
Microphone stand with boom scissor arm for desktop studio
The TM-AM2 has a boom scissor arm that keeps your mic positioned with stability, and provides you a perfect recording or podcasting environment in your room. Unlike standard microphones, the TM-AM2 requires no floor space and can be easily attached to a computer desk or other table. It features a 20" (520 mm) long spring-balanced arm so that the microphone can be easily set in position wherever you need it.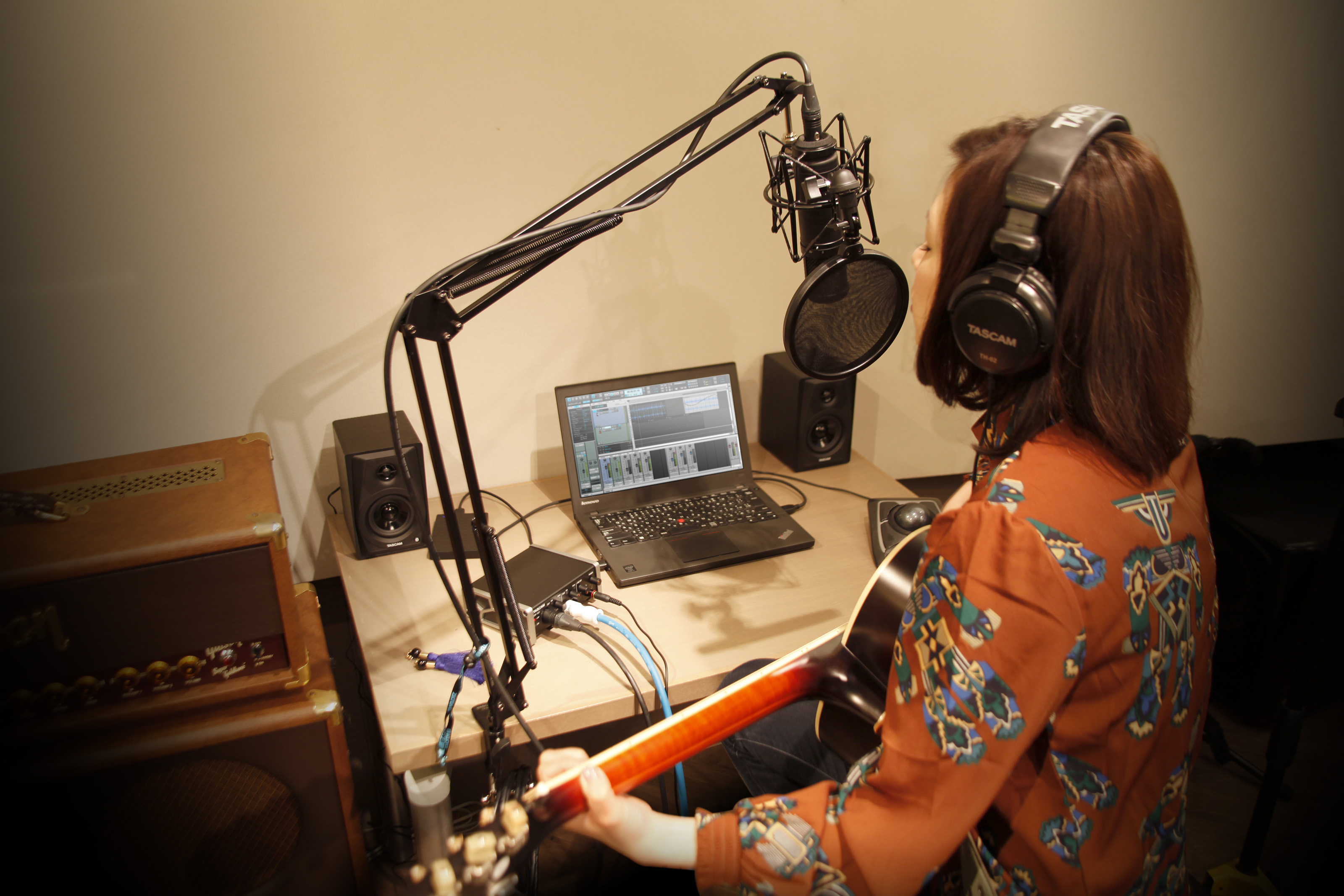 Microphone stand with boom scissor arm for desktops
Most microphone stands need to be placed on the floor and therefore take up a significant amount of floor space. The TM-AM2 comes with a microphone stand that can be attached to a desk or table, and has a boom scissor arm that can be adjusted like that of a desk lamp. It can be set up in areas without floor space, and its position adjusted freely when not in use to keep it out of the way. It's a great choice for users who want to compose music or podcast online at home.
It handles table thickness up to 2-1/4" (55mm)
The TM-AM2 can be attached to tables up to 2-1/4" (55mm) thick using its clamp mount. While tables are a given, it can also be attached to any other sturdy surface that is 2-1/4" (55mm) thick or less.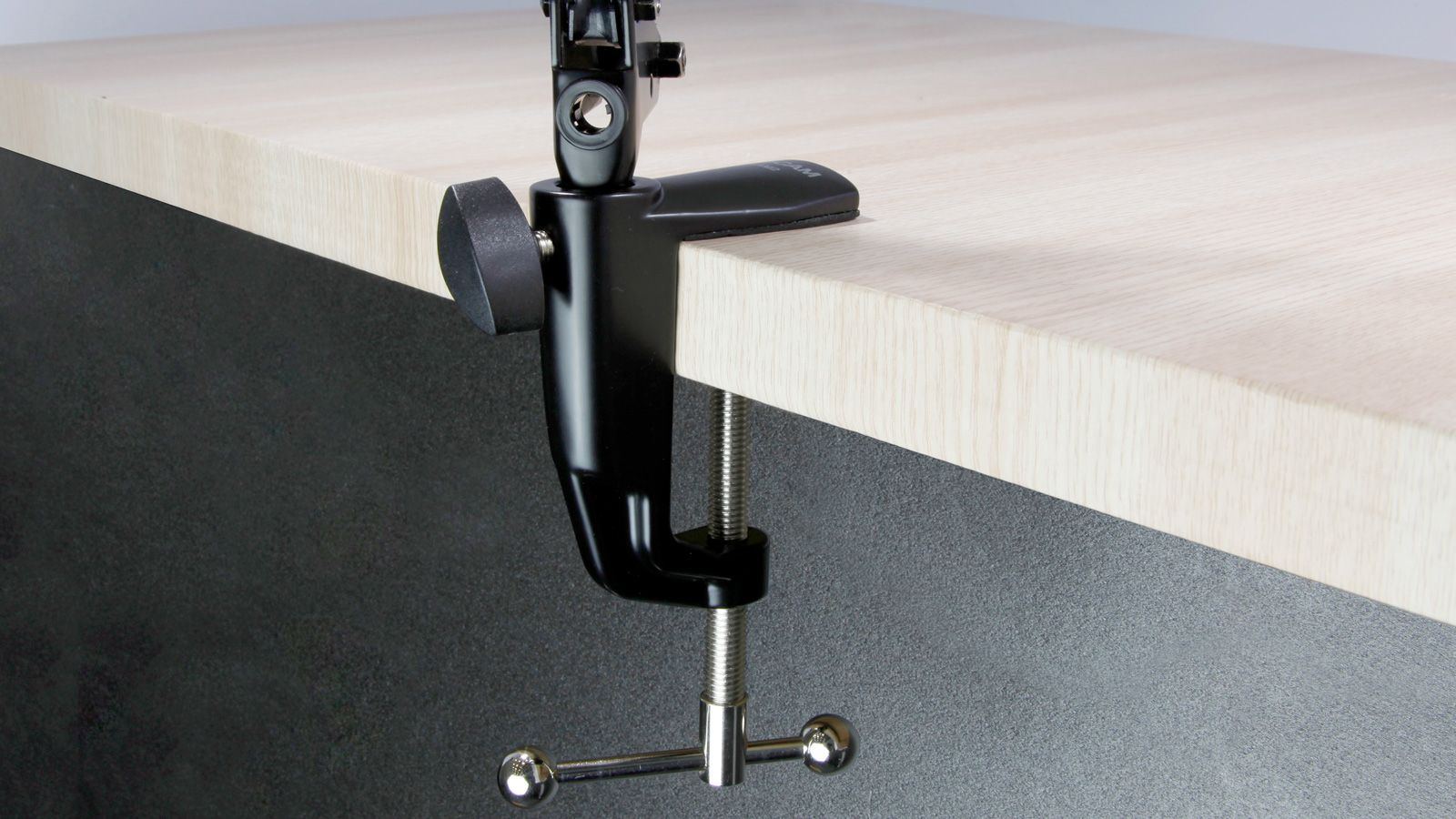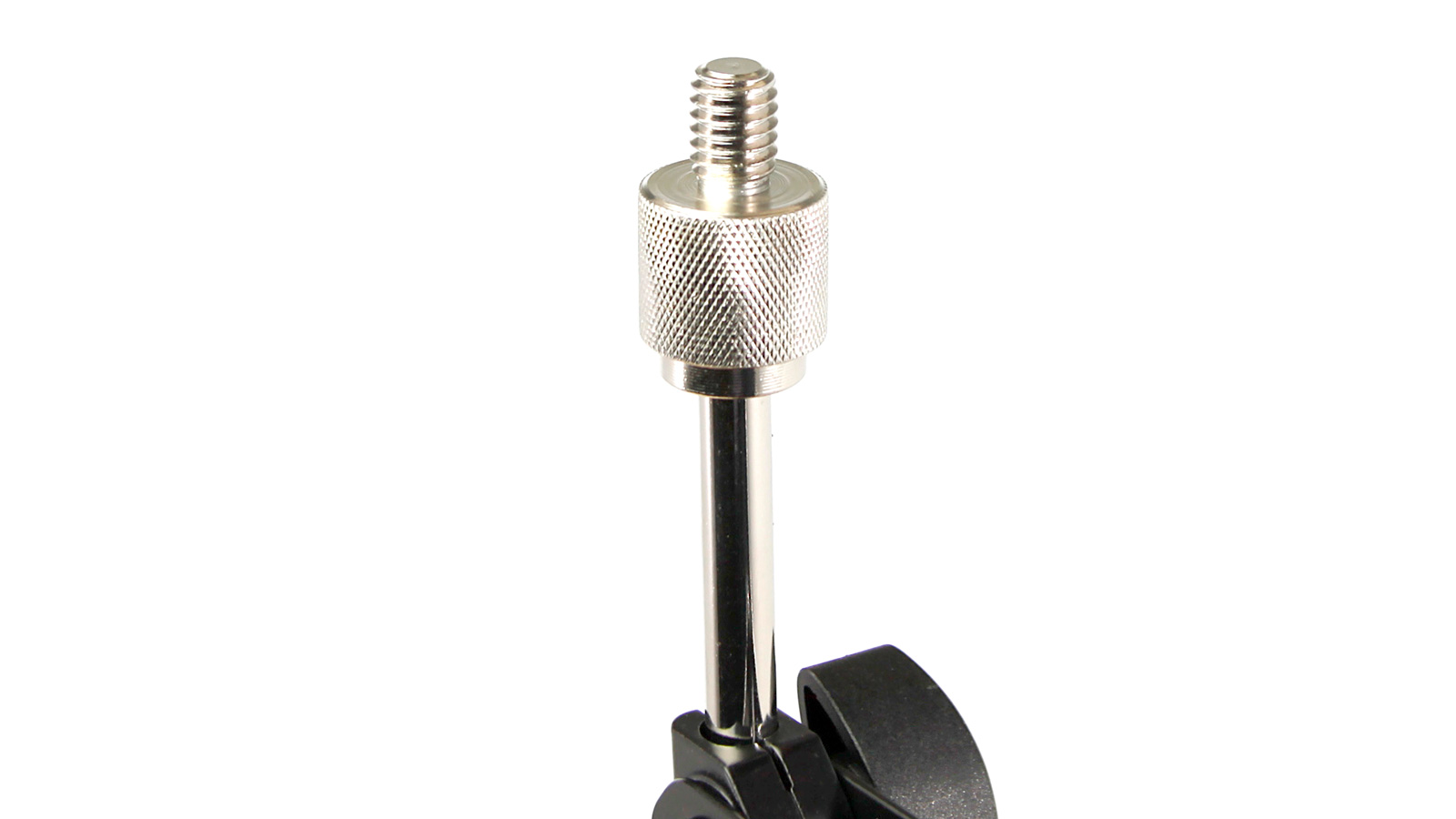 Included a 3/8" - 5/8" universal mic screw adapter
Depends on the manufacturer, some microphones may not be able to mount to the mic screw due to different sizes. Especially most of the mic screws are designed either in the size of 3/8"(AKG spec) or 5/8"(SHURE spec) as both are mainly used in the field. Therefore, a mic screw adapter is included for versatility that allows you to use it on any microphone you desire.
Features at a Glance
Microphone stand with boom scissor arm
It handles table thickness up to 2-1/4" (55mm)
Boom length: 20" (520mm) × 2
Foldable
Spec description
| | |
| --- | --- |
| Screw dia. | 5/8" |
| Dimension | 570(W) × 650(H) × 85(D) mm / 22.4"(W) × 25.6"(H) × 3.3"(D) |
| Weight | 1.1kg / 2.4lb |
| Accessories | 3/8" - 5/8" mic screw adapter |