We'll be presenting our lineup of TASCAM products for recording, mixing, contractor and Dante, as well as other accessories at winter NAMM 2020. In addition, there will be a live foley(*) desk consisting of interesting devices and objects to create sound effects, just like the top professionals. TASCAM will be in the pro audio building, Hall ACC-North Level 2, booth 18101. See you there!
*Foley: related to the addition/reproduction of sound effects created (recorded) for films or movies in post-production.
Date
January 16–19, 2020 (local time)
Venue
Anaheim Convention Center · Anaheim, CA
TASCAM Booth #18101 · Hall ACC-North Level 2
Link
TASCAM New Product
Press Release: TASCAM Announces Model 12 Integrated Production Suite Designed for audio and multimedia creators, desktop production, live performance and more
An All-in-One production Mixer for Music and Multimedia Creators, Songwriters and Performers.
Model 12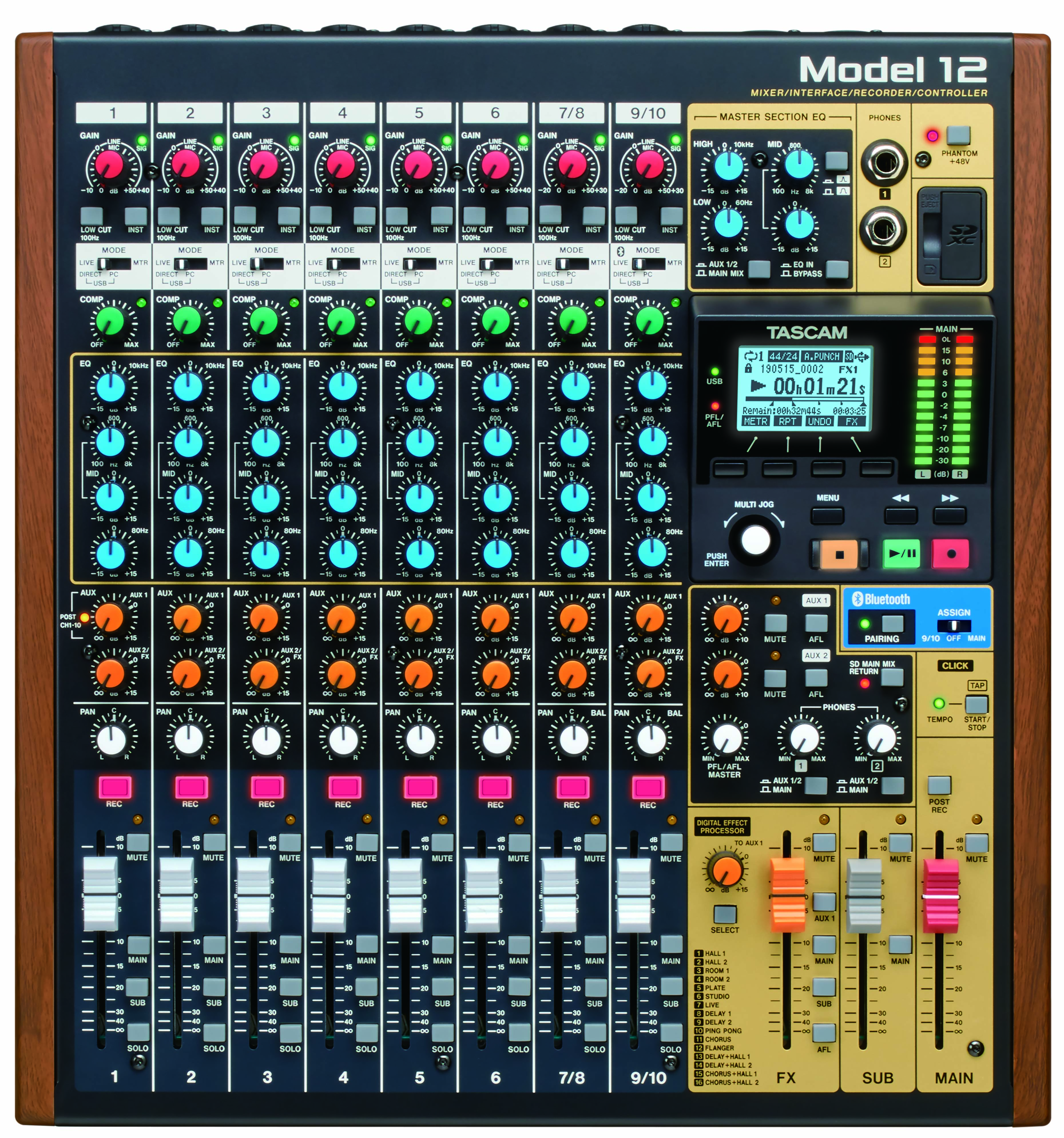 TASCAM products to be exhibited
Note: Event information and/or products planned to be exhibited are subject to change without notice.