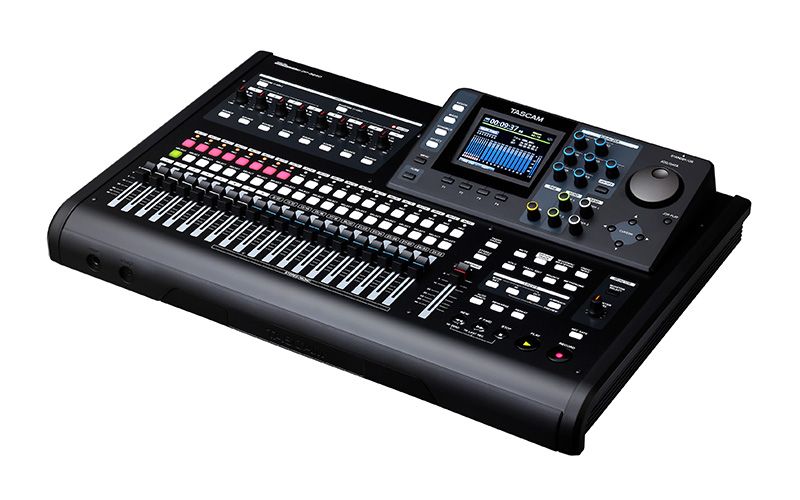 DP-32SD
32-Track Digital Portastudio
The TASCAM DP-32SD Digital Portastudio records 32 tracks to solid-state drive, with up to eight track simultaneous recording via XLR and 1⁄4" combo jacks. Input processing includes compression and limiting, as well as guitar amp simulation and multi-effects for use with the instrument-level input. The color display and channel strip knobs make mixing fast and creative, and the included 4GB SD card can be replaced with up to 32GB SDHC media or swapped with other cards between projects for up to 50 hours of music.
Recording media : SD card (512MB to 2GB), SDHC card (4GB to 32GB)
Dimensions : 514(W)×100.4(H)×336.9(D)mm (not including protrusions)
Weight : 6.2kg
See All
Record, Mix, and Master in a Single Workstation
32 Recording Tracks with 8 Track Simultaneous Recording
Intuitive for Players, Powerful enough for Pro Engineers
Onboard EQ, Effects, and Processors for Ultimate Sound Design
Record Hundreds of Hours of Music on a Single SD Card
See All
DP-32SD
AC adaptor (TEAC PS-P1220E)
SD memory card (inserted into the unit)
Owner's Manual (warranty included)

Record your entire band with 8 track simultaneous recording
The DP-32SD has 8 XLR-TRS combo inputs that can withstand multi-microphone recording with drums.
Phantom power supply is also possible, with the INPUT H compatible with direct guitar inputs.
With dynamic effects, which are indispensable for high-quality recording, up to 8 effects can be used for each input.
In addition, the DP-32SD comes with built-in guitar multi-effects, tuner, and metronome, allowing users to complete recording preparations with this device alone.
The most intuitive recording workstation ever lets you focus on capturing your best performance.
You don't need a PHD in studio recording to sound like a pro with the TASCAM DP-32DS Portastudio. We put everything you need at your fingertips so you can see and control everything that's happening.
Full-color LCD screens and self-illuminated buttons visually communicate the recording process, and everything from level setting, compression, and limiting happens with sturdy sliders, buttons, and knobs.
The TASCAM DP-32DS's intuitive design allows you to quickly dive deeper into any setting without distracting you from your creative session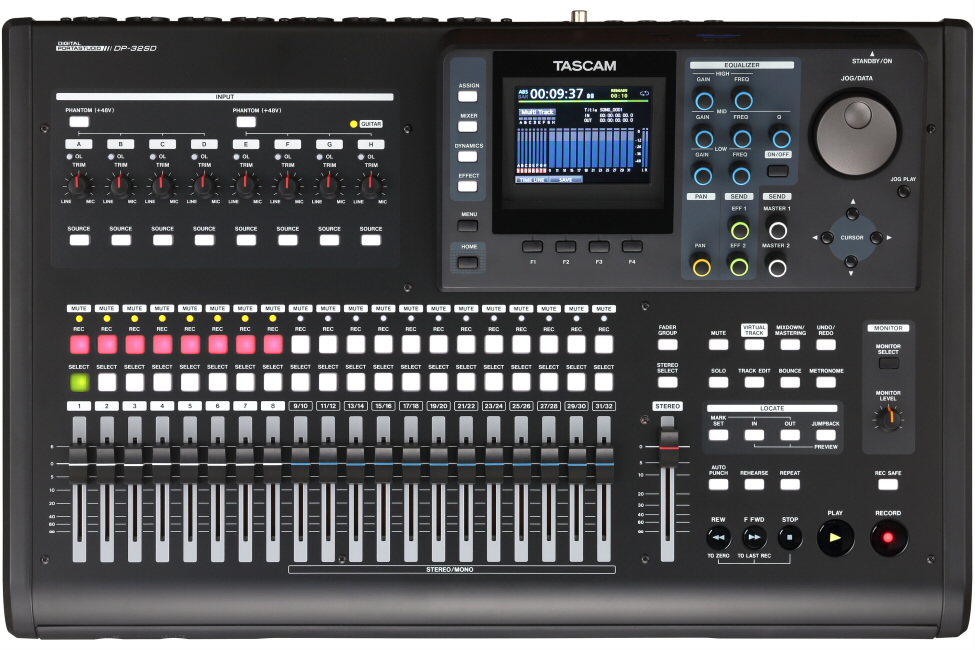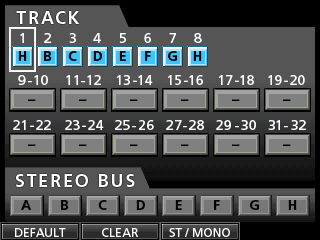 Control Everything
With 20 track-faders and one master fader, you'll always have ample access to what you need for your recording and mixing.
Solid State Storage for No Moving Parts
The DP-32SD uses SD/SDHC media to ensure secure shock resistance as stores files as FAT 16 or 32 format. You can also transfer the recorded files.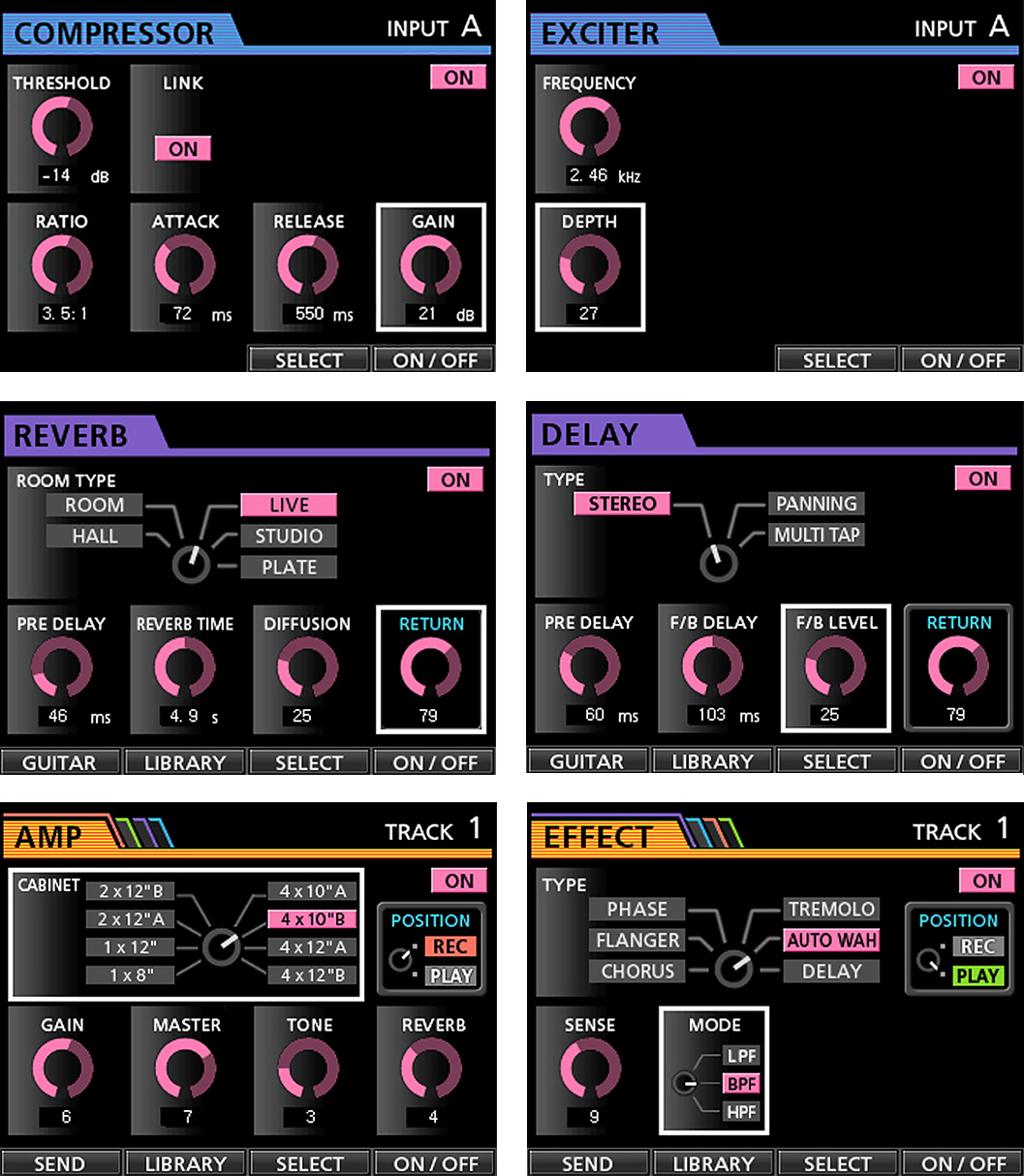 Effects and Processing Power for Polished Productions
Additional Features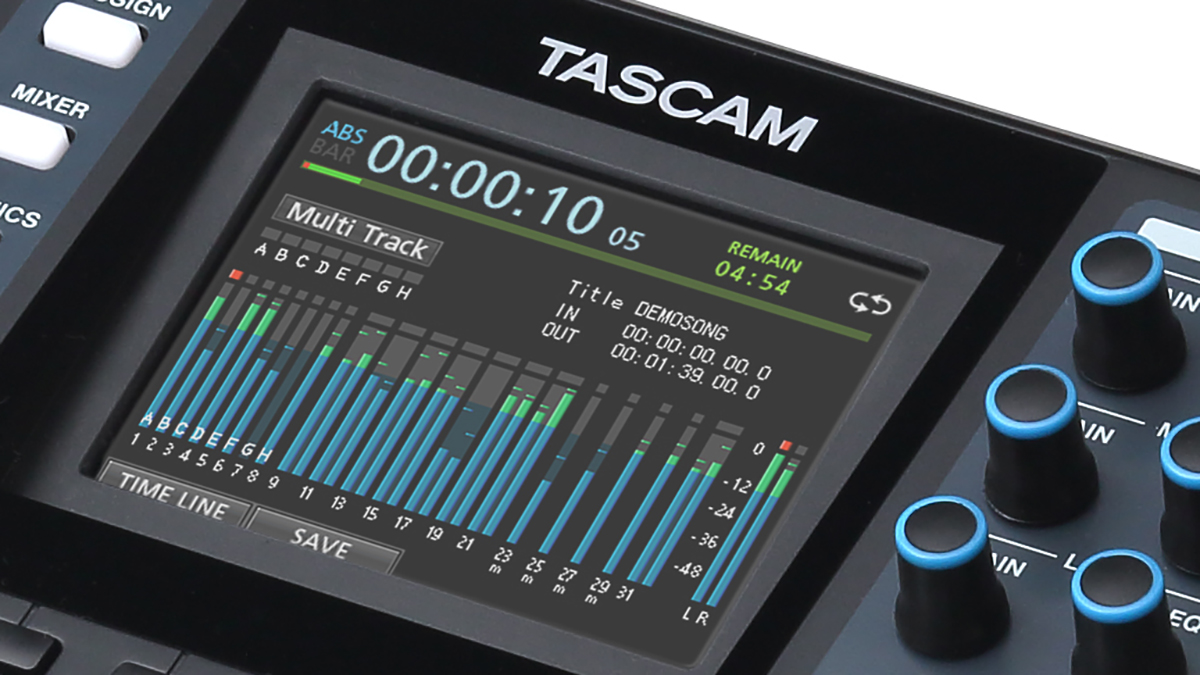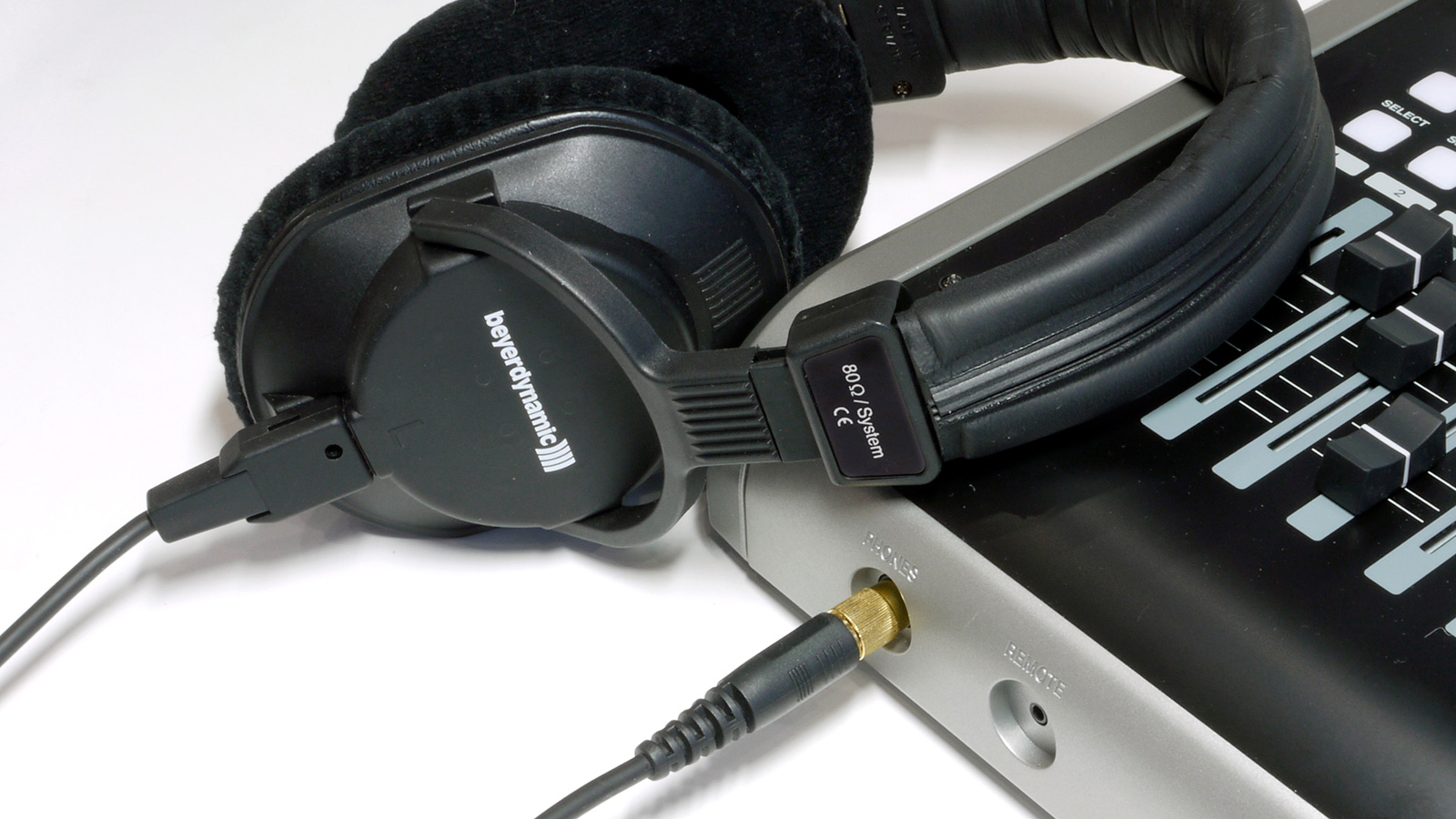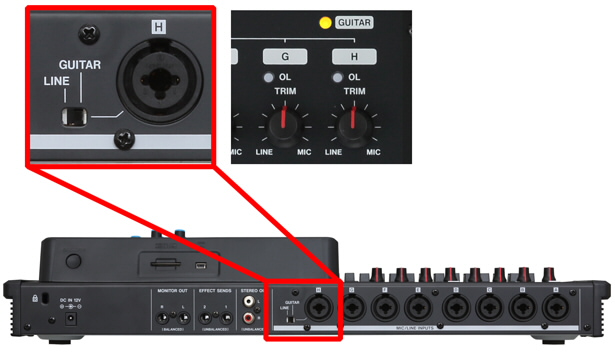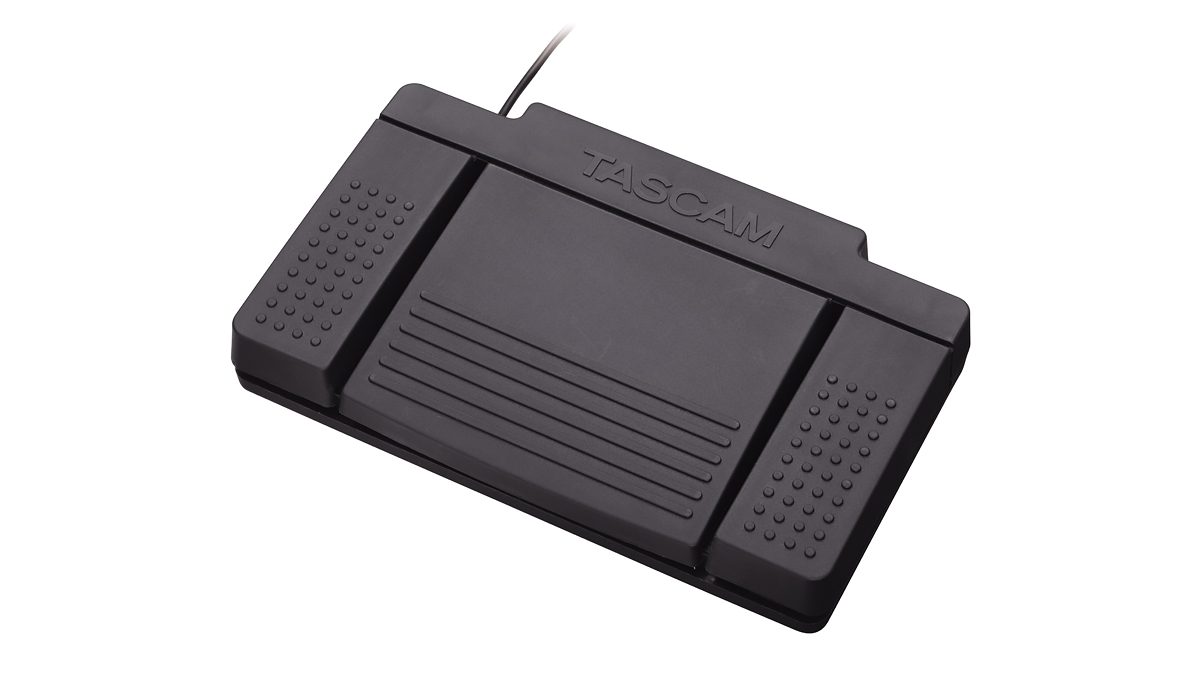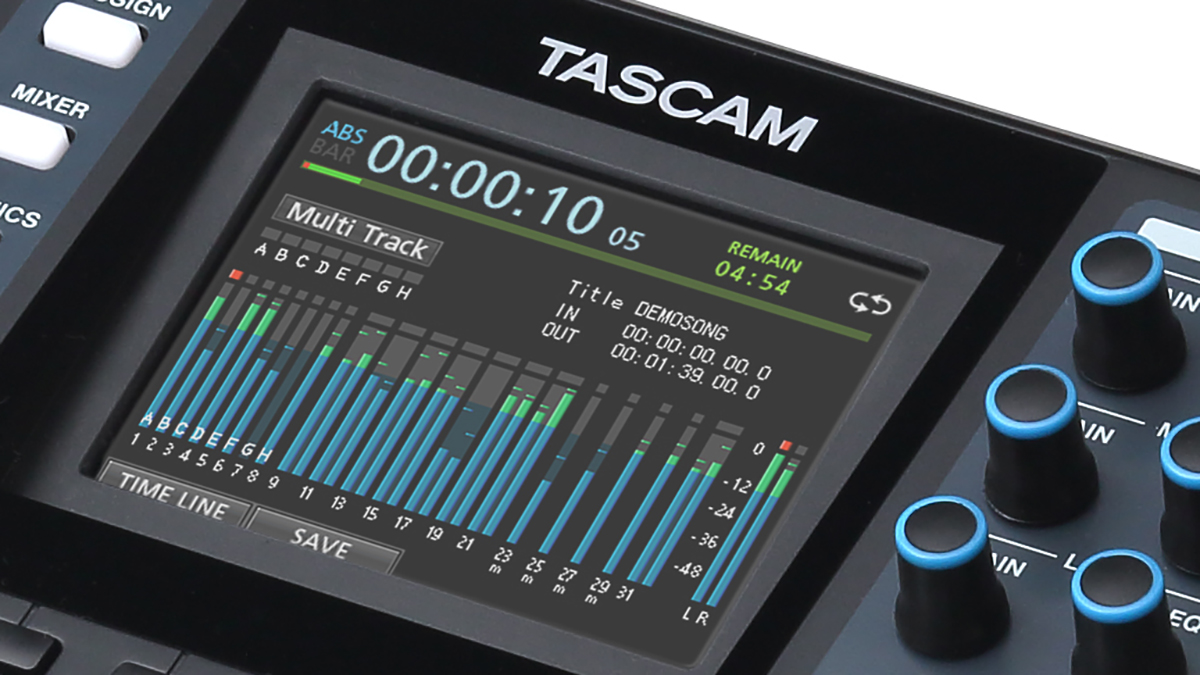 3.5" full color LCD screen and backlit buttons make it easy to view your entire creative process.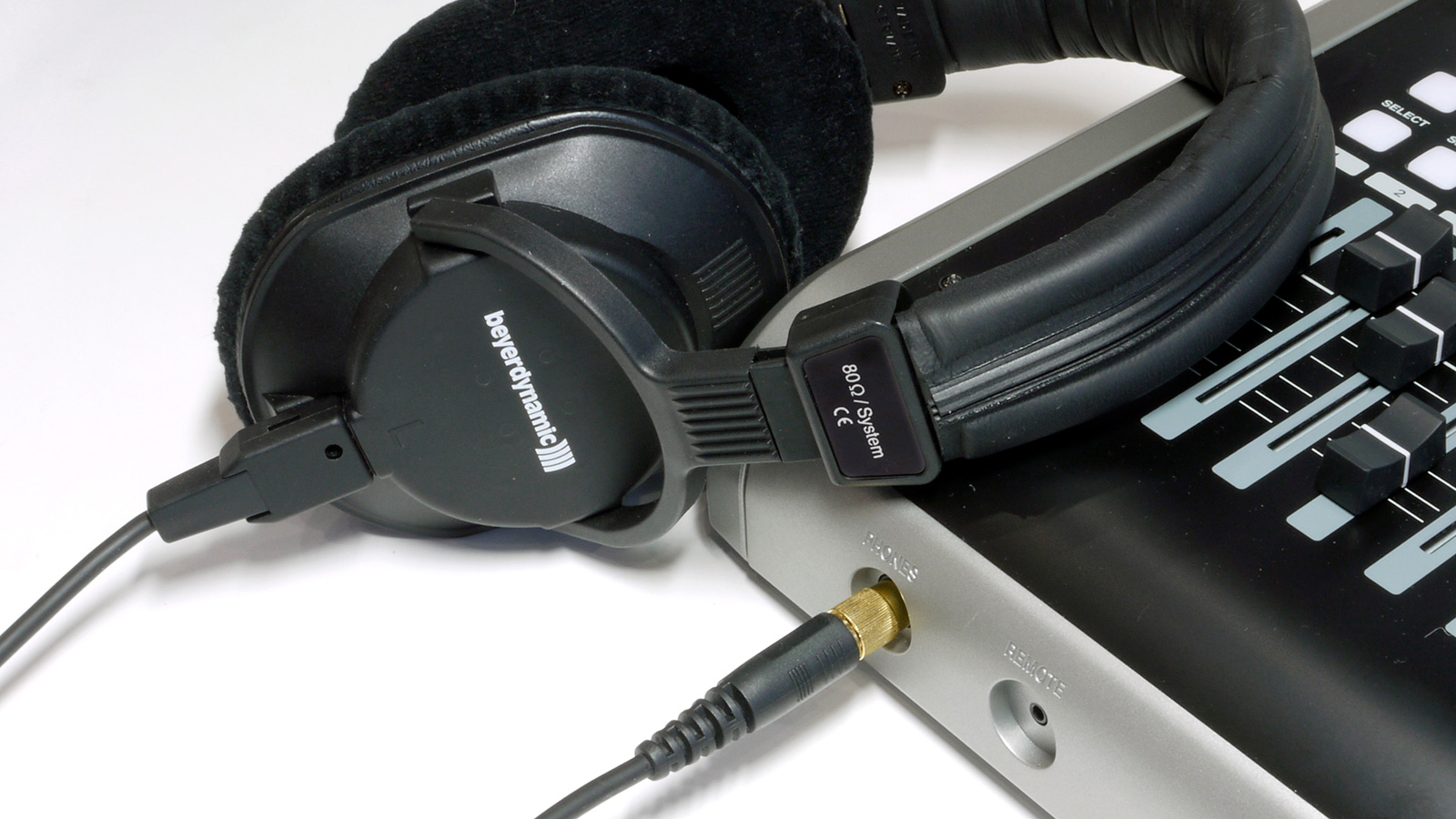 The headphone amplifier has a high output power of 70mW/ch
The headphone amplifier provides easy monitoring in loud environments such as a rehearsal studio or live performance.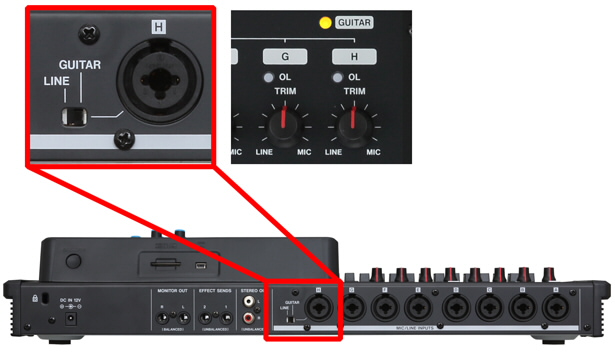 High-impedance input available on INPUT H when set to GUITAR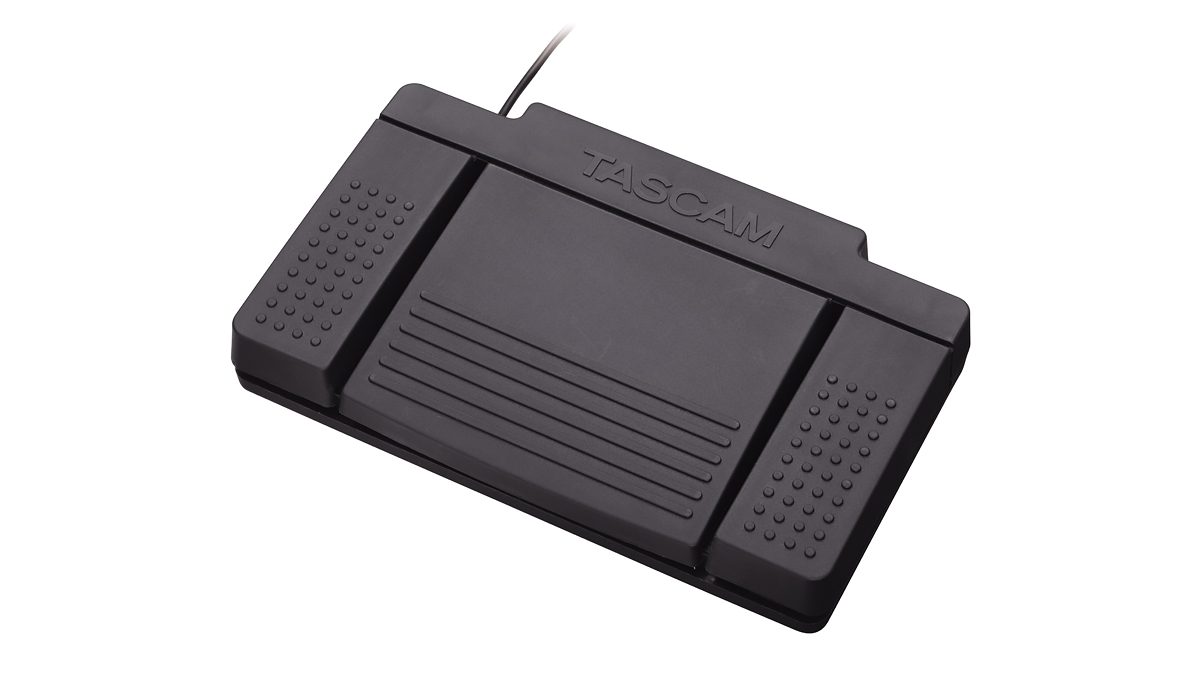 Remote connector for optional RC-3F foot switch
Features at a Glance
Simultaneous 32-track playback
8 mono tracks + 12 mono/stereo selectable tracks
Simultaneous 8-track recording
44.1k or 48 kHz, 16 or 24-bit recording
8 XLR/TRS combo connectors
Phantom power supplied on all inputs (INPUT A-D,E-H)
High-impedance input available (INPUT H)
Stereo RCA output
2 effect send outputs (1/4" TS jack)
70mW/ch headphone amplifier
Remote connector for optional RC-3F footswitch
INPUT A-H and each track equipped with 3-band EQ
Automatic punch in/out
Various edit functions (COPY INSERT, COPY PASTE, MOVE INSERT, MOVE PASTE, OPEN, CUT, SILENCE, CLONE TRACK, CLEAN OUT)
Undo and Redo function with Undo history
Dynamics effects for input (Limiter, Compressor, Noise Suppressor, Exciter)
Guitar effects (Amp Simulator, Reverb, Compressor, Chorus, Flanger, Phaser)
Mix-down effects (Reverb, Delay, Stereo Chorus)
Mastering Effects (Multi-band Compressor, Equalizer, Dither, Normalize)
Track bounce function
Virtual track (8 virtual track per one track: including use track)
Locate mark up to 99 for one song
File transferring via USB2.0
Chromatic tuner
Metronome
21 Faders
Peak-hold function on the level meter of the LCD
Sub-frame editing
Dedicated AC adapter included (TASCAM GPE248-120200-Z)
SD card included
RoHS certified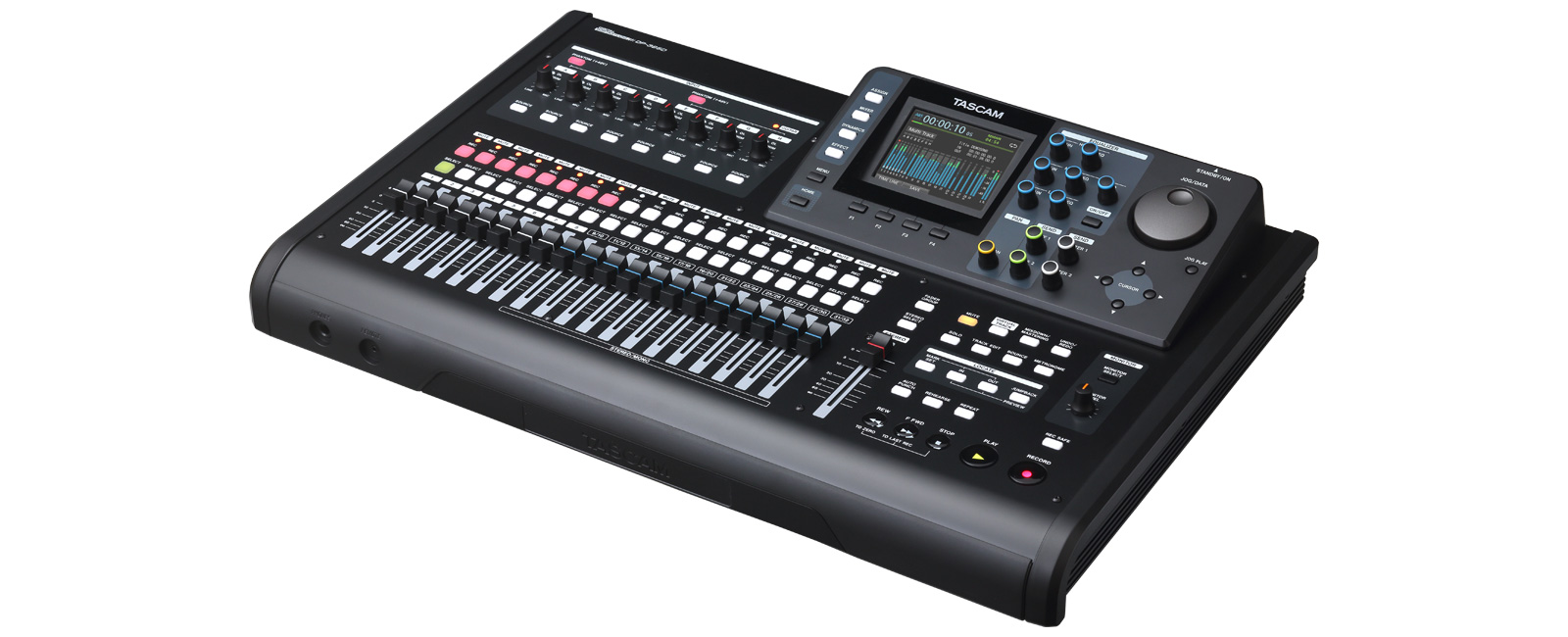 DP-32SD - New Upgraded Version 1.11 of Firmware Released
Learn More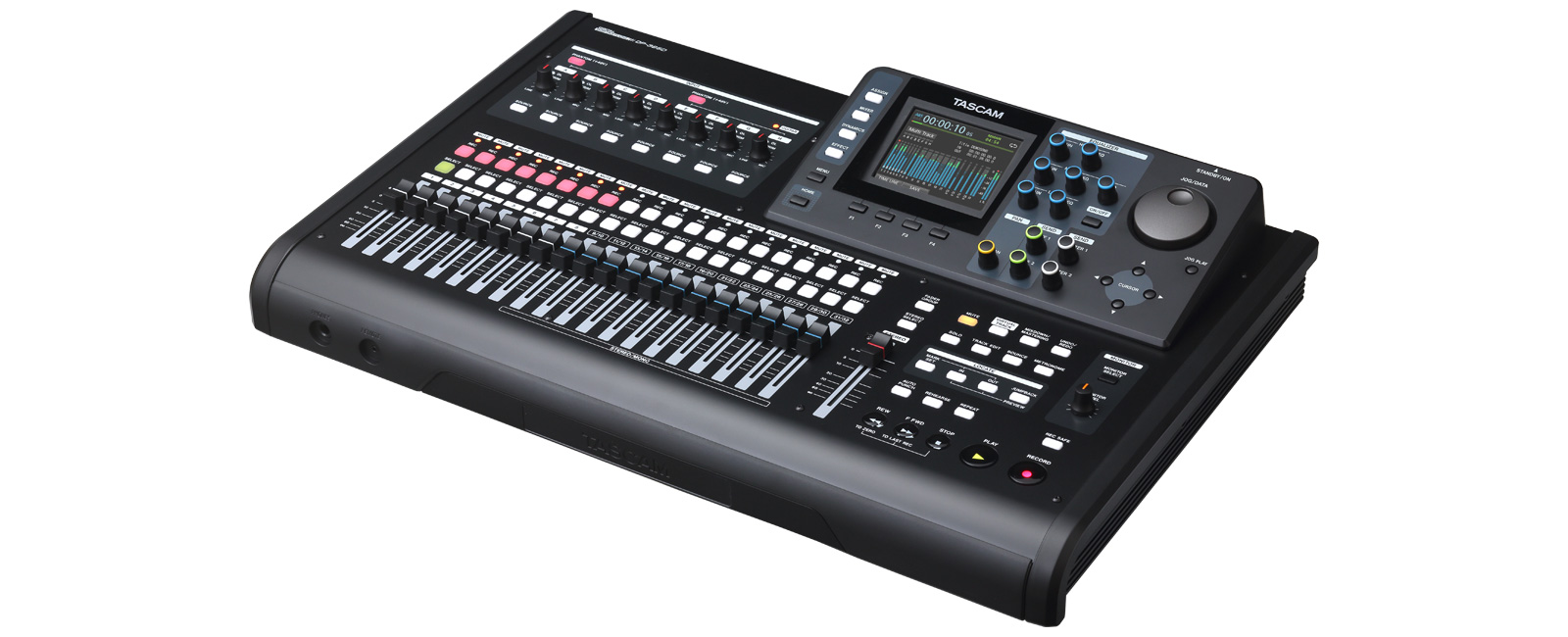 DP-32SD - New Upgraded Version 1.10 of Firmware Released
Learn More
Spec description
Recording Media
SD (512MB – 2GB) / SDHC card (4GB – 32GB)
File System
SD card:FAT16 / SDHC card:FAT32
INPUT A-H
XLR
Connector
XLR-3-31(1:GND, 2:HOT, 3:COLD), Balanced
Input impedance
2.4k ohms
Nominal input level
-14dBu
Maximum input level
+2dBu
TRS
Connector
6.3mm(1/4")TRS phone-jack, Balanced
Input impedance
22k ohms or more
/ 1M ohms(when INPUT H, GUITAR selected)
Nominal input level
+4dBu
Maximum input level
+20dBu
STEREO OUT
Connector
RCA pin-jack, Unbalanced
Output impedance
200 ohms
Nominal output level
-10dBV
Maximum output level
+6dBV
EFFECT SENDS
Connector
6.3mm(1/4")TS phone-jack, Unbalanced
Output impedance
200 ohms
Nominal output level
-10dBV
Maximum output level
+6dBV
MONITOR OUT
Connector
6.3mm(1/4")TRS phone-jack, Balanced
Output impedance
200 ohms
Nominal output level
-2dBu
Maximum output level
+14dBu
PHONES
Connector
6.3mm(1/4")TRS phone-jack
Maximum output level
70mW + 70mW (THD+N 0.1% or less, 32 ohms loaded)
USB
Connector
USB Mini-B type
Format
USB2.0 High-Speed mass-storage class
REMOTE
Connector
2.5mm TRS jack
Power
Dedicated AC adapter (PS-1220E or GPE248-120200-Z, included)
Power consumption
12W (when phantom power supplying)
Dimensions
514(W)×104(H)×340(D)mm / 20.2"(W)×4.1"(H)×13.4"(D)
Weight
6.2kg / 13.67 lb
Operating temperature
5 to 35˚C / 41 to 95˚F
Accessories
AC adapter, 4GB SD card, warranty card, owner's manual
Audio performance
Frequency response
20Hz to 20kHz (+/-1dB, INPUT to STEREO OUT/EFFECT SENDS/MONITOR OUT)
S/N Ratio
90dB or greater (INPUT to STEREO OUT/EFFECT SENDS/MONITOR OUT)
THD
0.01% or less (INPUT to STEREO OUT/EFFECT SENDS/MONITOR OUT)
Information
Latest version info
Firmware
V1.11
Firmware V1.11
Master files could not be played by the DP-32SD (with firmware version V1.10).
This has been fixed.
Please check the
Update Manual
to update your equipment, and the
Release Notes
for further information regarding updated contents.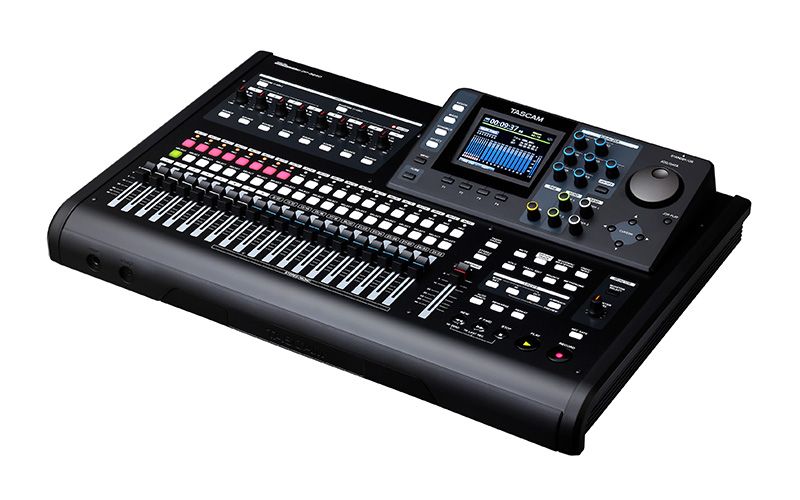 Notices About Products