Yokohama City Kamishirane Junior High School celebrated its 50th anniversary in 2020, but the commemorative ceremony was held on November 20, 2021, as it was postponed due to Covid-19. The ceremony was video recorded and live-streamed to a limited audience for parents and other concerned parties who were unable to attend.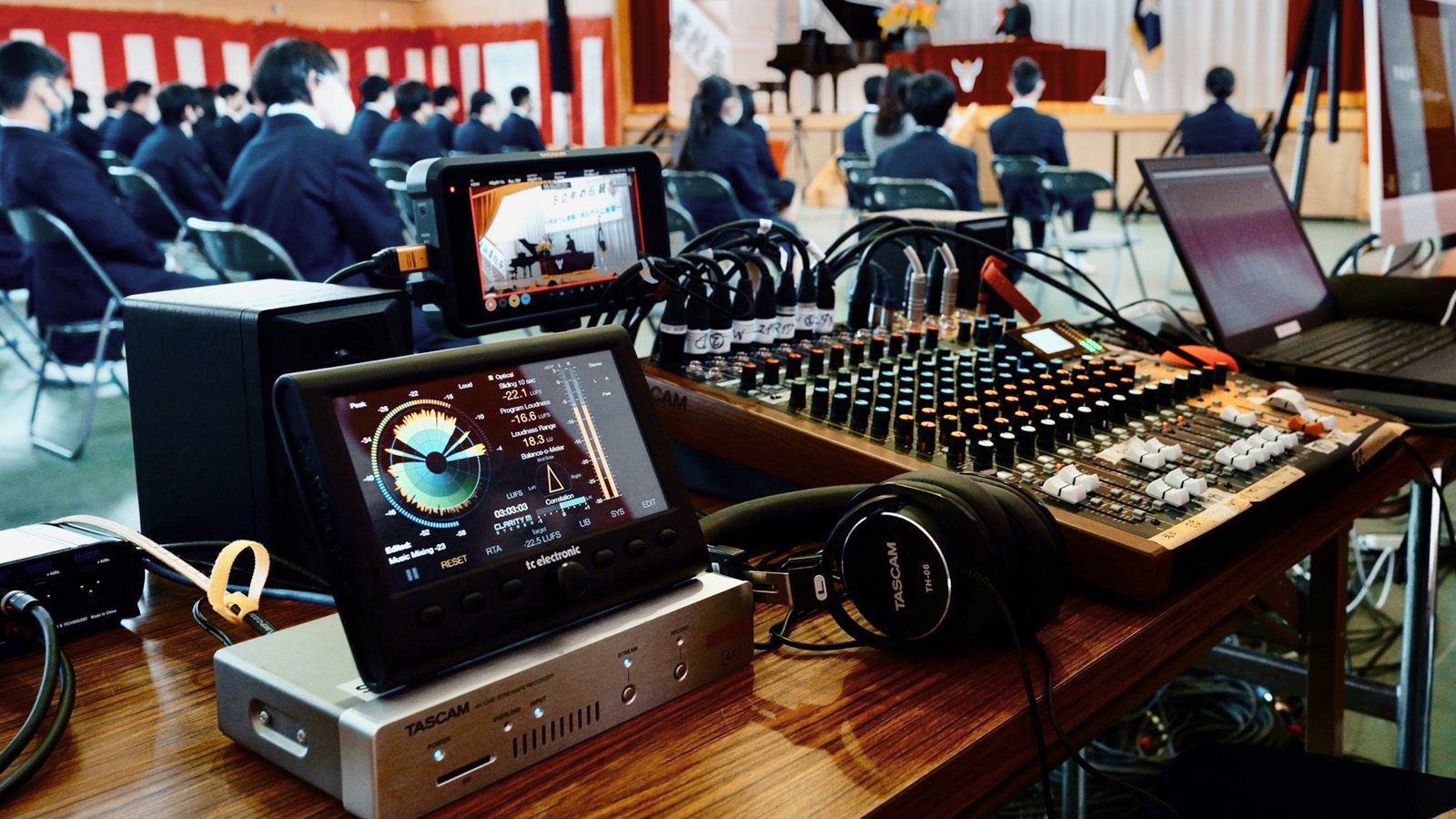 Before the 50th Anniversary Ceremony, the school's cultural festival "Raimu-Sai", which also had to be canceled last year, was shortly held in the first part of the ceremony.
Drums and dances were performed in this first part as a way to fulfill the wishes of the students, who had been looking forward to Raimu-Sai. In addition, there was also a slide show performance of a poetry reading in collaboration with the school's brass band.
To simplify the setup, the TASCAM TM-90BM boundary microphone and the new Portacapture X8 handheld recorder were used to capture sound from the drum performance.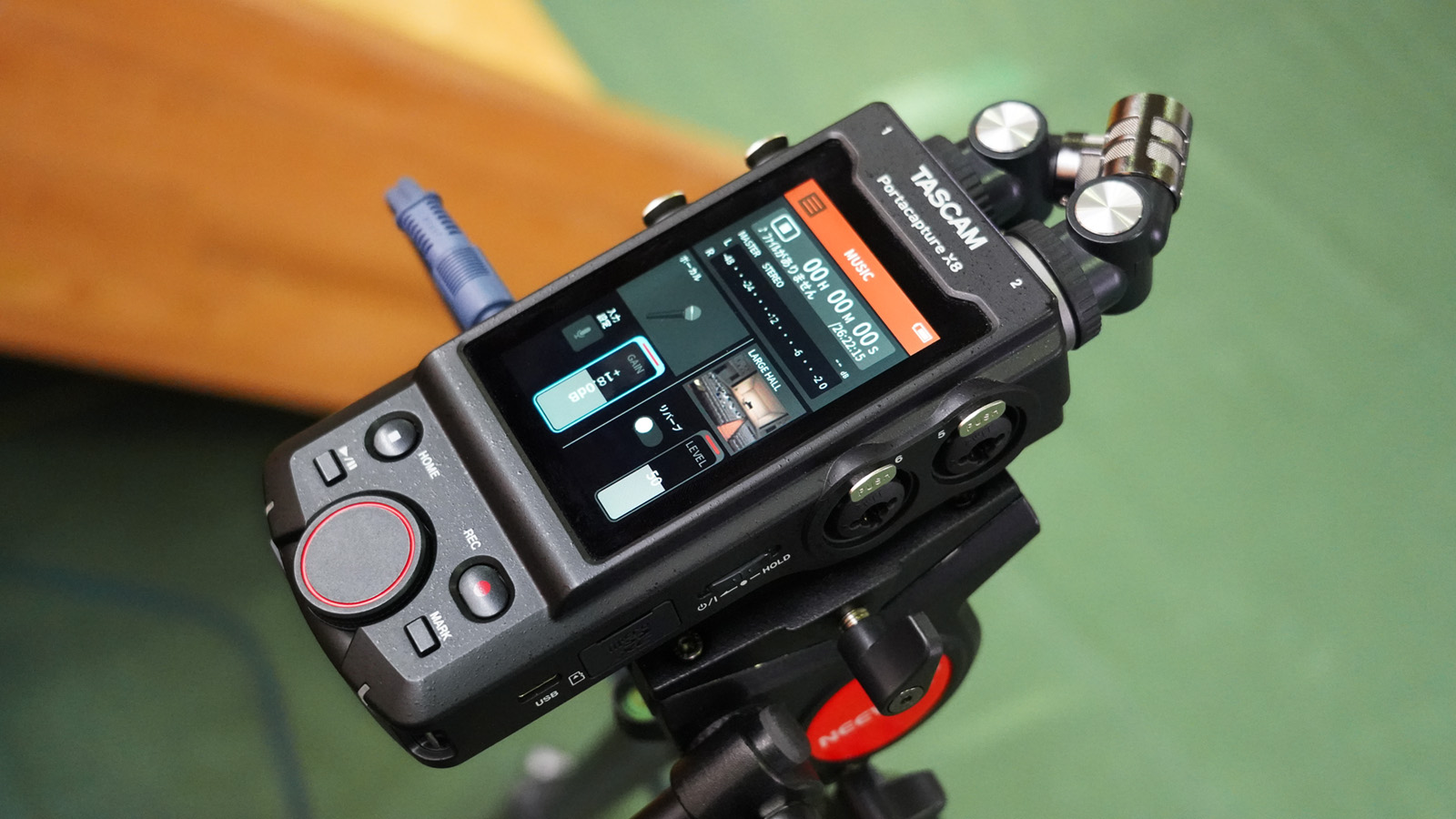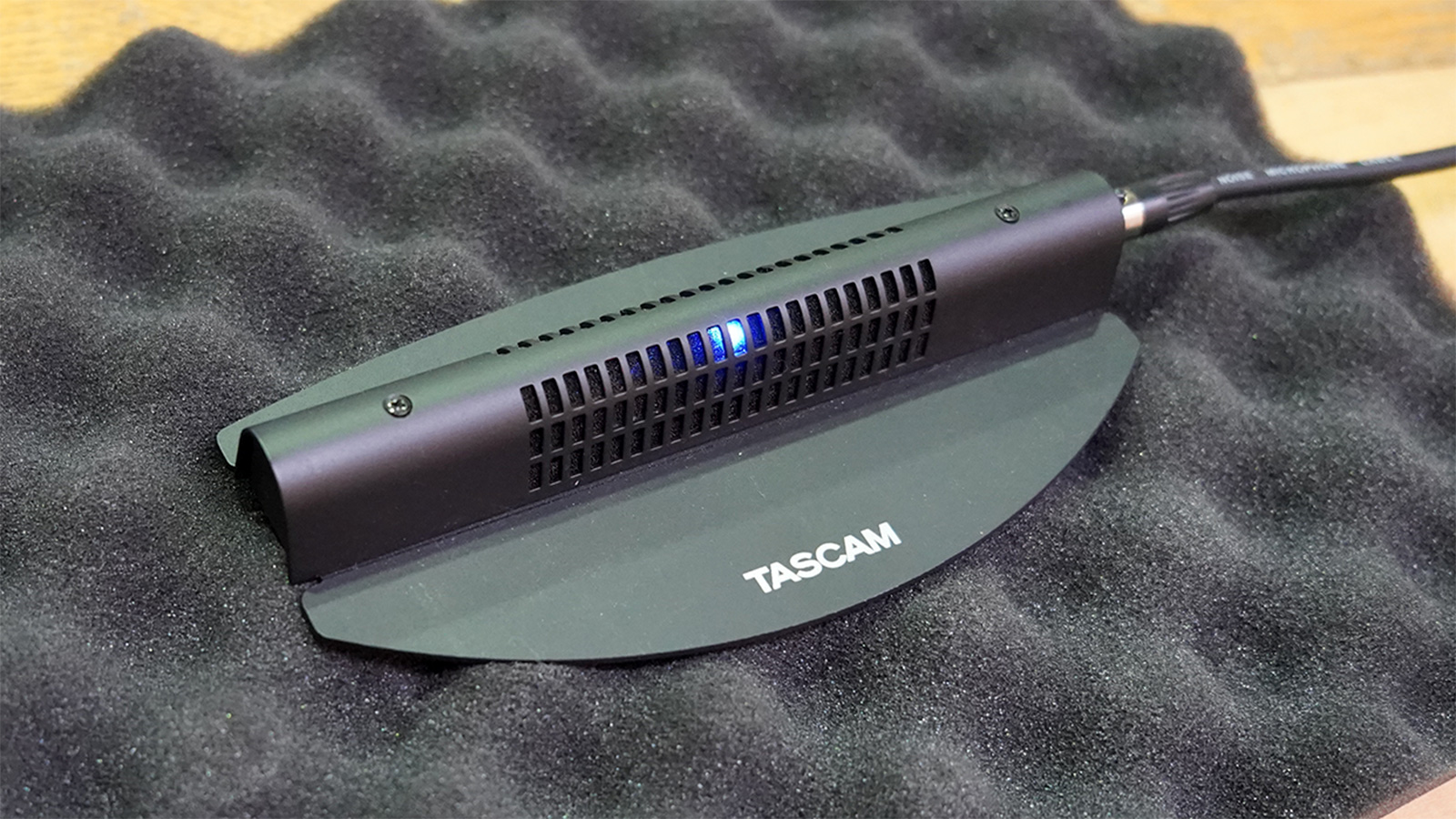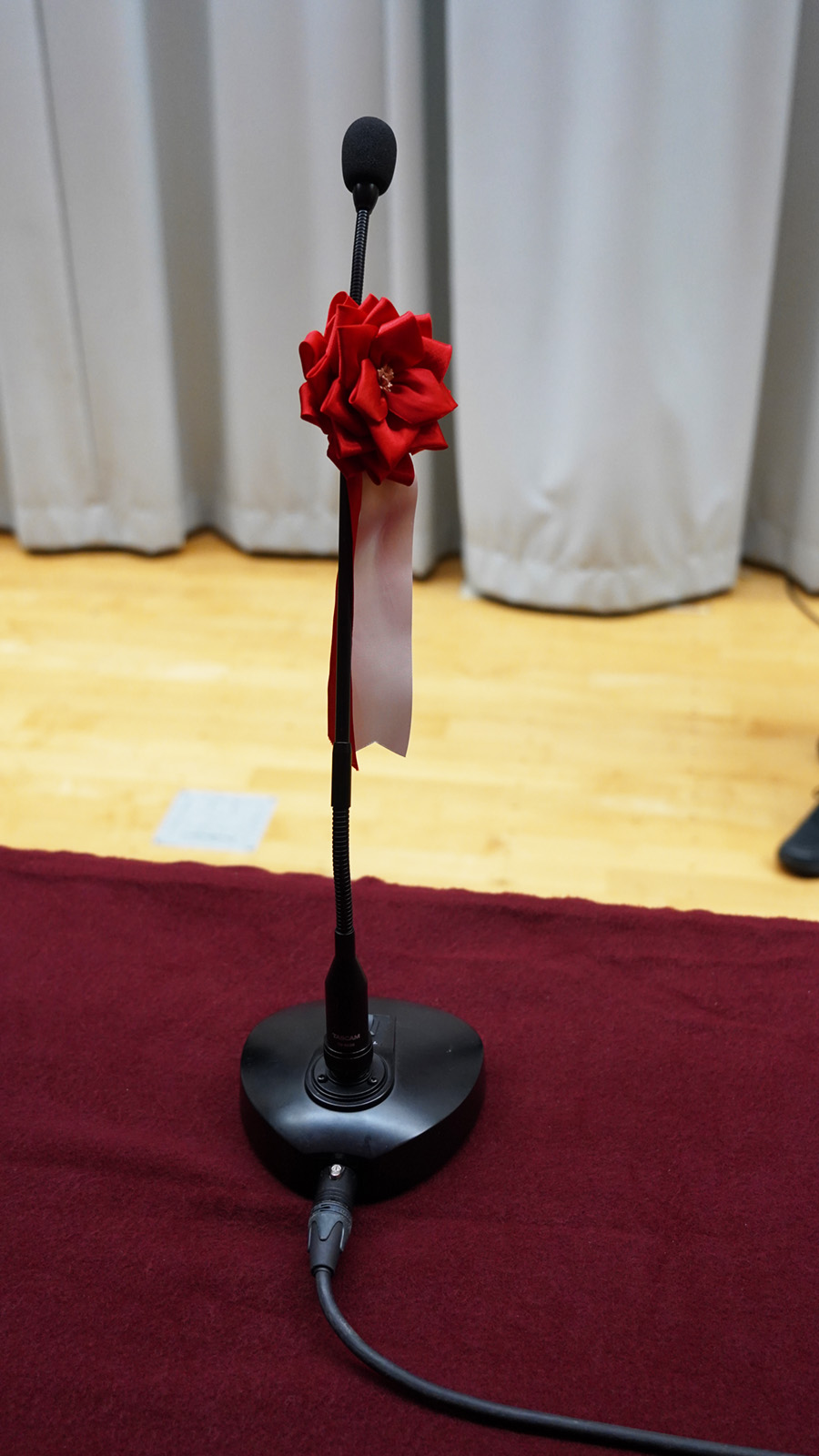 The TM-90BM boundary microphone and Portacapture X8 were also used during the brass band performance accompanying the poetry reading. Moreover, the TASCAM TM-95GN gooseneck microphone was used for speeches from the lectern during the ceremony.
The Model 16 was used as the mixer console to mix all the audio, by which video and audio were sent to a TASCAM VS-R265 hardware video encoder for live streaming via a video mixer. The use of the VS-R265 enabled stable live transmission.
In addition, the TH-06 headphones were used for monitoring, while the VL-S3BT powered speakers were also provided as monitors.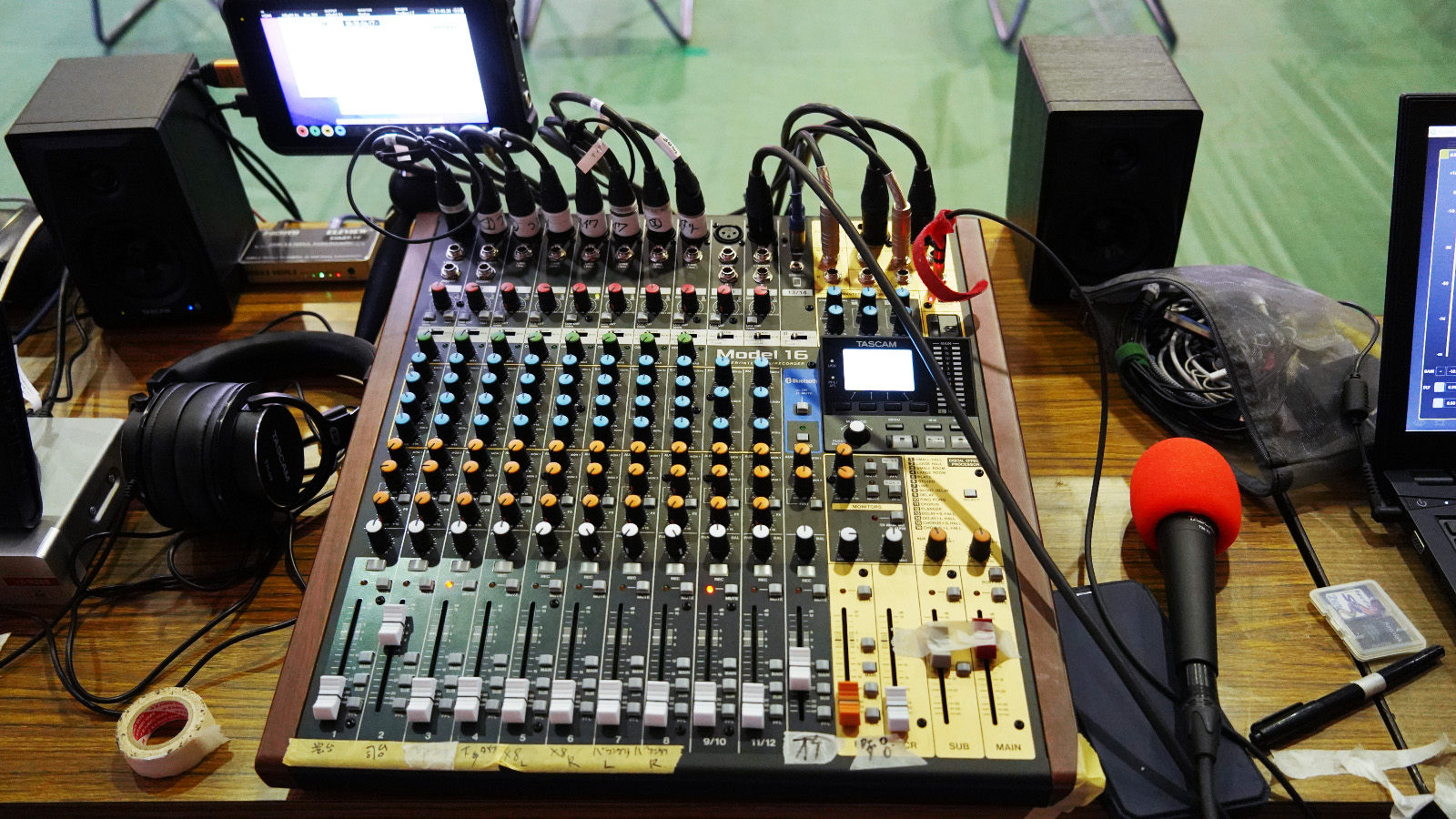 The TASCAM system was efficiently arranged, and although being a relatively simple system, it could be flexibly operated even during ceremonies with many presentation changes.
Unfortunately, the Kamishirane Junior High School will be closing next year. TASCAM would like to express the sincerest gratitude for this very valuable opportunity to assist in this commemorative 50th-anniversary ceremony.