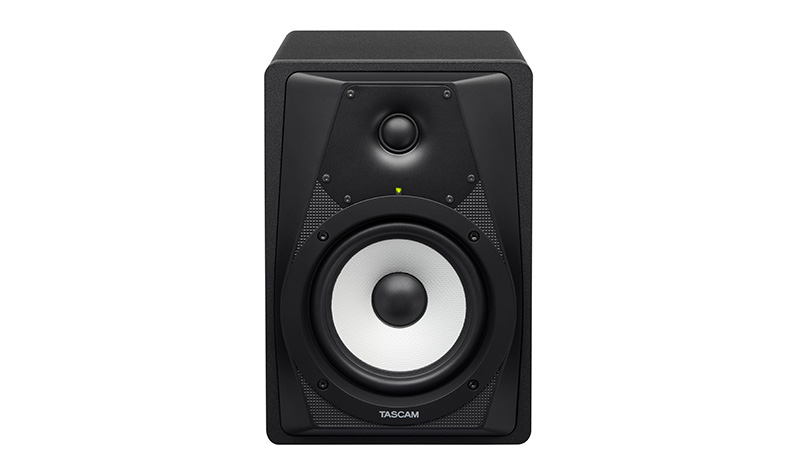 This model has been discontinued in North, Central and South America.
Please check the availability with your local distributors in other areas.
Biamped design that drives woofers and tweeters through their own designated power amplifiers
The silk tweeters split by 3.2kHz crossover circuitry contributes to the delivery of a high-resolution monitoring environment. The all-encompassing biamped design drives woofers and tweeters with their own amplifiers, exhibiting excellent performance over low to high frequency sounds. Even the frequency response boasts a wide range, spanning 60Hz-22kHz.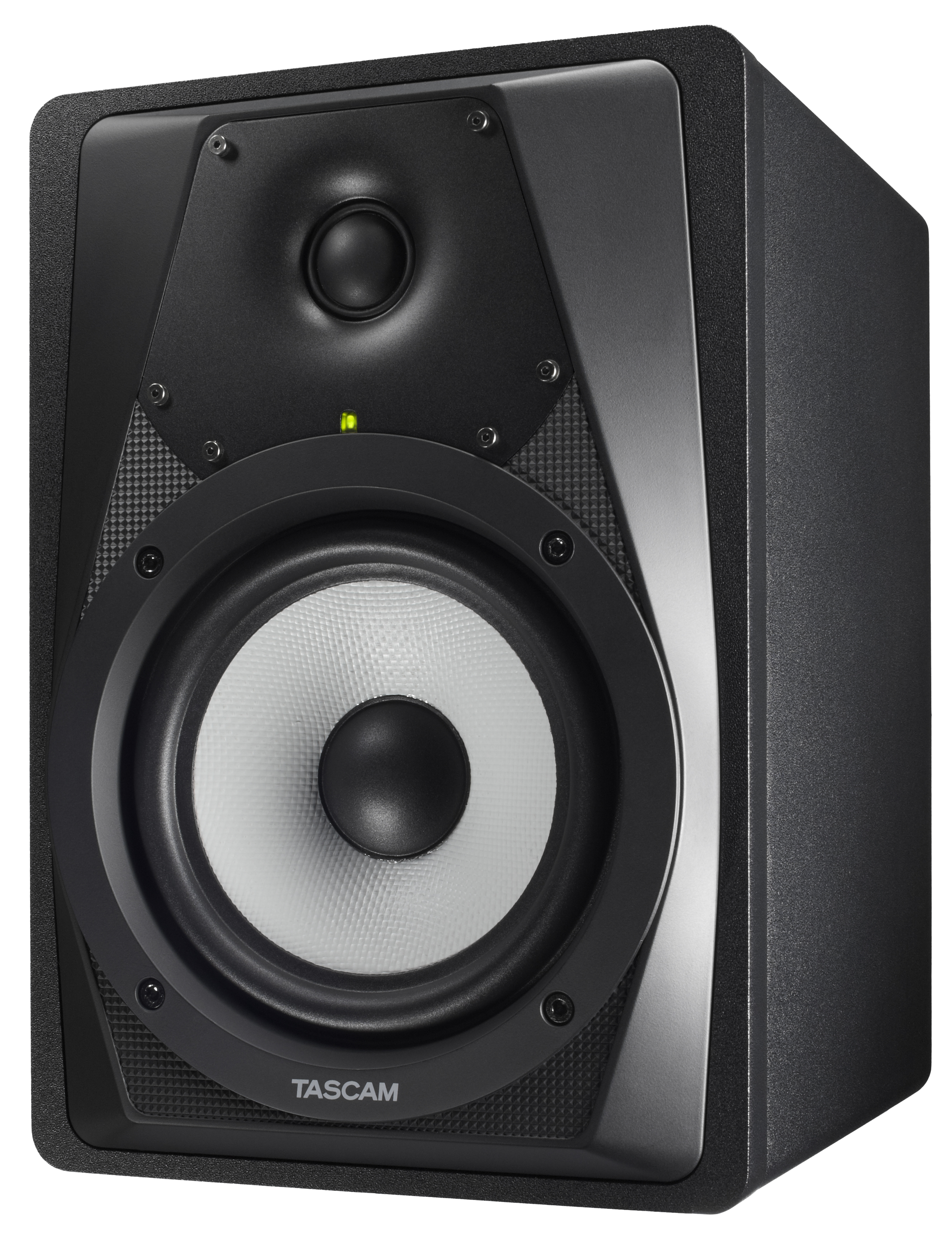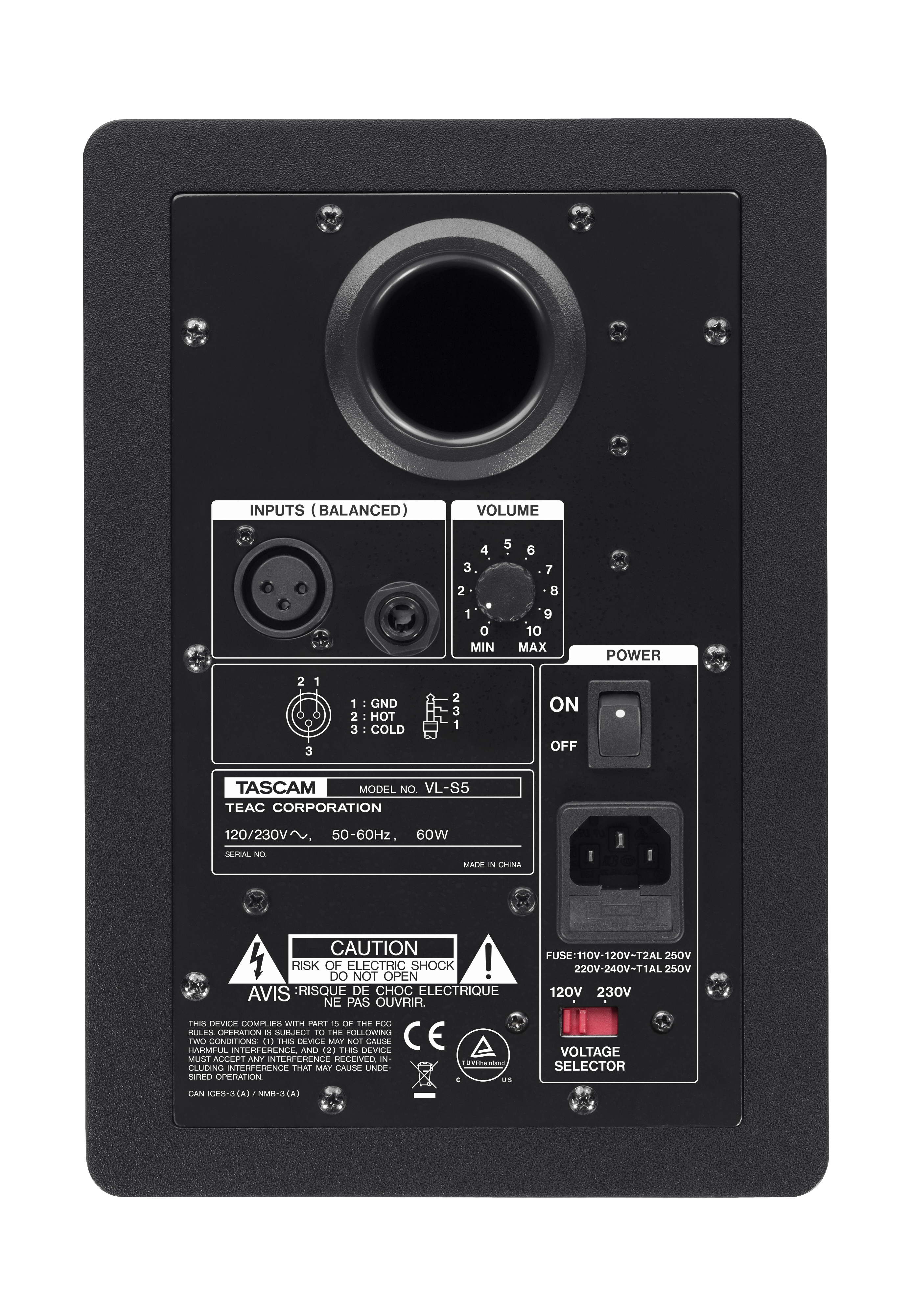 XLR/TRS balanced-input that supports reduced-noise connections
The VL-S5 supports balanced input which is integral to the construction of a monitor environment with reduced noise. As such, it allows a balanced connection compatible with TASCAM music production devices. Furthermore, the employed design matches TASCAM music production devices, including the US-2x2. The VL-S5 matches perfectly with TASCAM products, and will deliver a music production environment with higher quality.
High-strength Kevlar LF cone and 1" Silk HF driver for superior, natural response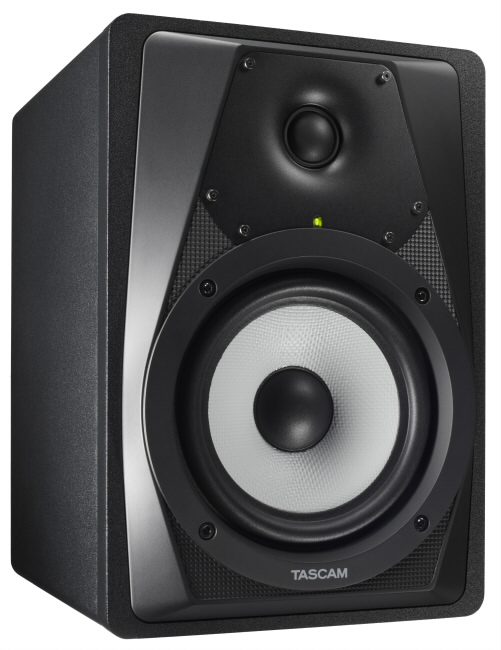 In the music production process, it is imperative to hear the audio quality of your tracks as purely as they were recorded. The VL-S5 system responds quickly to audio transients with high-quality driver components. The high-strength, heat-resistant Kevlar cone combined with the 1" silk tweeter faithfully reproduce every nuance of the original recorded track.

The Kevlar cone reproduces the full frequency spectrum without distortion. Softer materials used in other monitors can bend and deform during playback, giving you an inaccurate idea of what your mix actually sounds like. The silk dome tweeter provides accurate high end playback without the harsh, fatiguing sound typical of metal-domes designs.
High-strength Kevlar LF cone and 1" Silk HF driver for superior, natural response
The VL-S5 is built with transparent audio quality in mind. Each component is driven by a discrete amplifier for the cleanest possible playback. Seperate driving amplifiers also eliminate any possible electrical interaction between components – which could degrade performance.

The crossover frequency of 3.2kHz was selected after extended listening tests to ensure that seamless response is achieved. Many monitors place their crossover frequency lower around 1-2k, allowing them to use less expensive components, but this causes phase distortion in the midrange where guitars, vocals, and other critical mix elements lie. The high-quality Kevlar driver allows TASCAM to set the crossover higher without distortion for truer reproduction of rock, hip hop, EDM, acoustic, or any other music genre.
Balanced XLR / TRS input for Low Noise Connection
Electrically balanced audio connections reduce noise when interfacing audio components, especially when cable lengths are long. Noise can come from other components in the signal chain, the electrical supply to audio components, room lighting, and other sources. Noise can get mixed with signals during transmission between components on a cable, and a balanced connection can reduce or eliminate this noise. To correctly identify whether noise is caused by a previously recorded music track or the environment, noise must be excluded from the monitoring environment.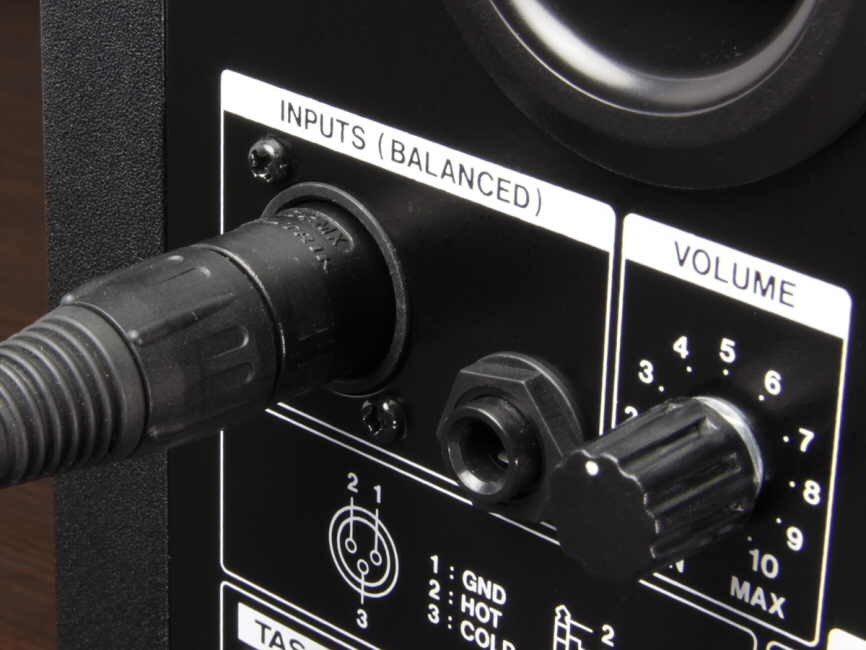 Magnetically shielded design allows safe placement near personal computers and video monitors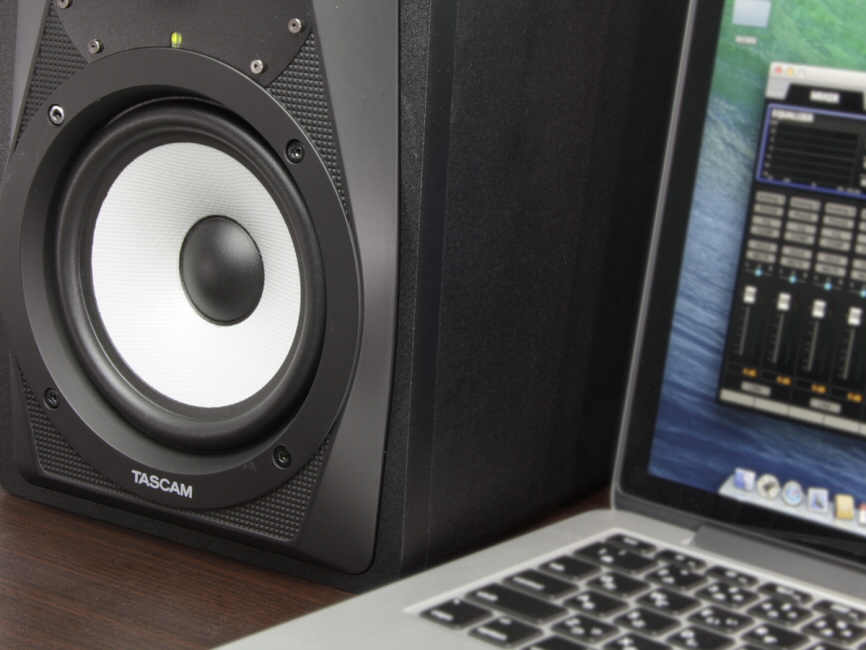 The VL-S5 is shielded to prevent magnetic lines of force from affecting sensitive components nearby. The highly-efficient VL-S5 speaker has a powerful magnet. With magnetic shielding, it can be installed near devices which can be affected by magnetic force - such as computer displays, hard drives, and other computer components.
Features at a Glance
Power amplifier output: LF 40W/HF 30W
5.25-inch Kevlar cone woofer/ 1-inch silk dome tweeter
Specially-tuned 3.2kHz crossover circuitry
Magnetic shielding to prevent adverse effects to computer displays
XLR/TRS balanced input connector
RF interference protection circuit, output protection circuit, and heat protection circuit
Volume control
Spec description
Type
Bass-reflex type 2-way Bi-amp-powered speaker
Output power
Low-frequency
40W
High-frequency
30W
Speaker unit
Woofer
5.25 inch
Tweeter
1 inch
Enclosure format
Magnetically shielded
Frequency response
60Hz to 22kHz
Crossover frequency
3.2kHz
Sensitivity
200mV
Audio input
Balanced input
Connector
XLR-3-31 (1: GND, 2: HOT, 3: COLD) × 1
1/4" (6.3mm ) TRS Phone jack (T: HOT, R: COLD, S: GND) × 1
Input impedance
20kΩ
Unbalanced input
Connector
1/4" (6.3mm ) TS Phone jack × 1
Input impedance
10kΩ
Power
AC 120/230V, 50/60Hz
Power consumption
60W
Dimensions (W×H×D)
6.9" × 10" × 7.9" / 176 × 255 × 200 mm
Weight
11.5 lbs. / 5.2 kg (per piece)
Operating temperature
41˚F to 95˚F / 5˚C to 35˚C
Accessories
AC cable, Owner's Manual (including warranty card)