TM-AM1
BOOM MIC STAND WITH COUNTERWEIGHT FOR STABILITY
TM-AM1 is a microphone stand with counterweight which has generally been used in recording studio. It is suitable for recordings with condenser microphone by placing it in rooms or soundproofed vocal booths. Counter weight adds balance to your mic to keep it stable. In addition, the height of the second boom can be expanded to adjust the position in order to easily setup your mic even in a small room.
Screw diameter : 5/8"
Dimensions : 25.6" × 39.4" × 22.4" / 650 × 1,000 × 570 mm
Weight : 7.9 lbs. / 3.6 kg
See All
Counter weight adds balance when microphones are positioned
Height adjustment range for the Center Shaft: 35" to 56" / 90 to 142 cm
Height adjustment range for the Second Boom: 23" to 36" / 58 to 93 cm
Foldable
See All
TM-AM1
3/8" - 5/8" conversion adapter
Counter weight adds balance when a microphone is positioned
Sometimes the weight of larger mics such as condenser microphones often used for recording can cause the microphone to slip out of position while in use. The TM-AM1 is equipped with a counterweight to balance the weight of the microphone and prevent the second boom from moving.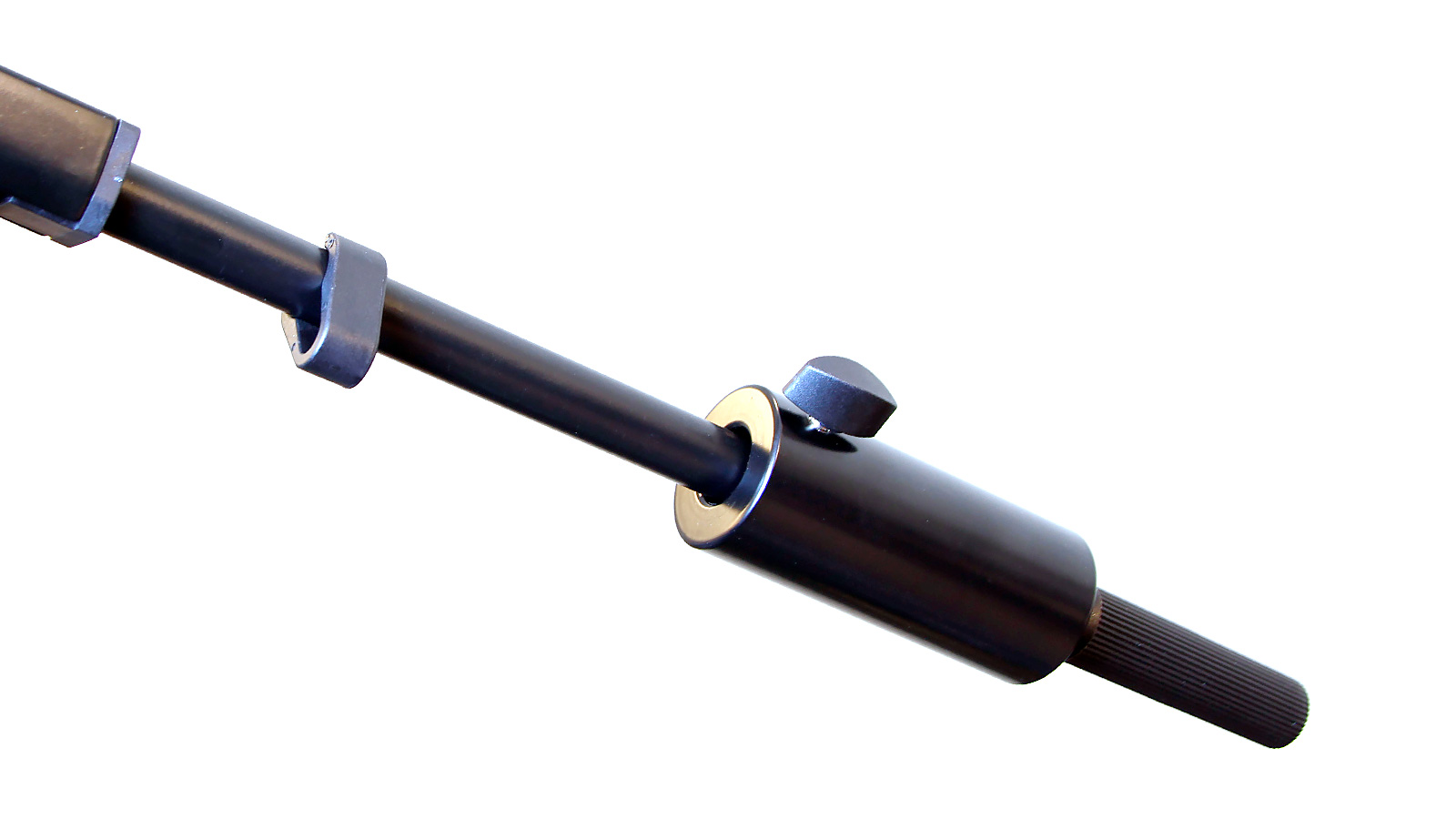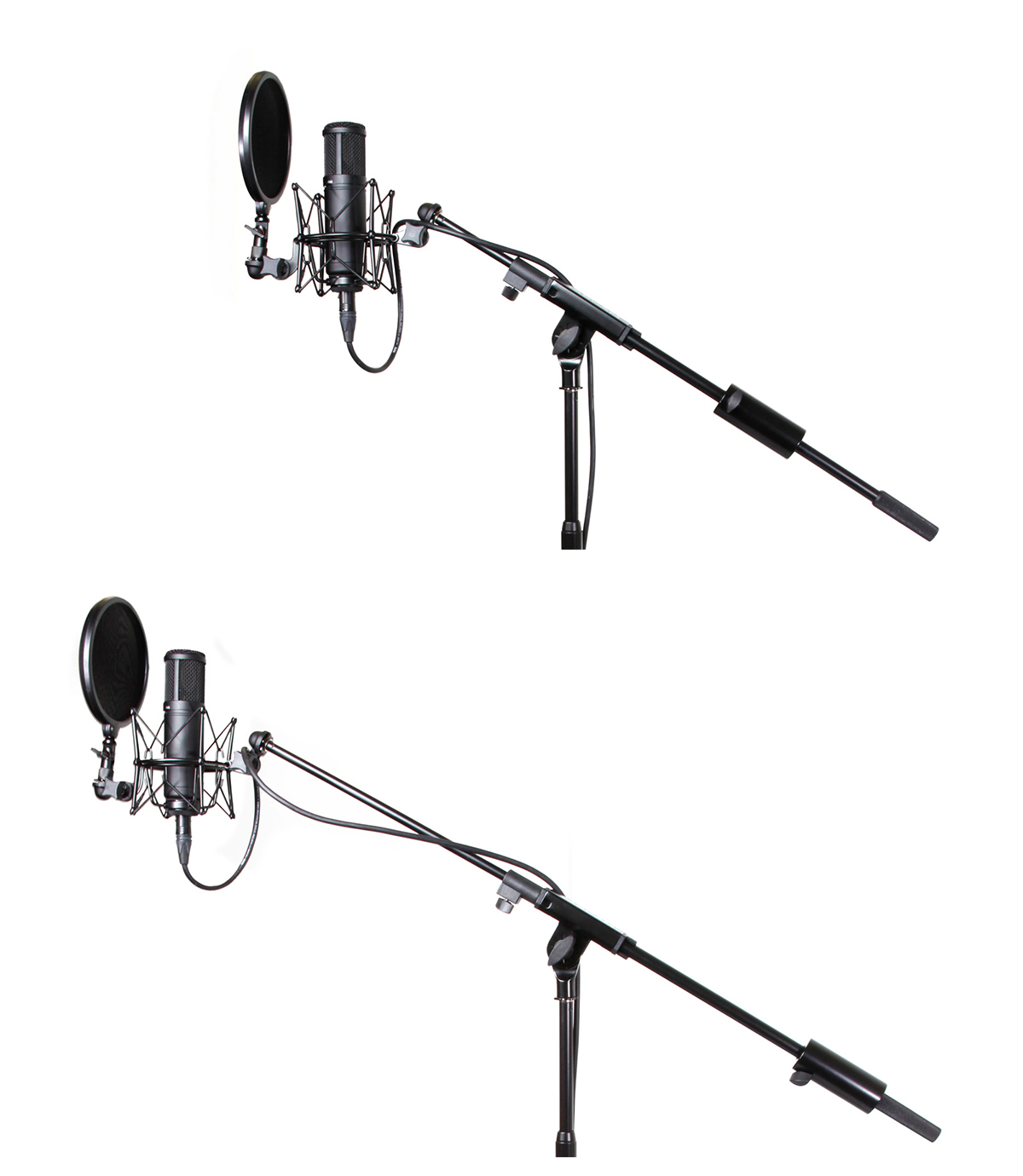 Expandable second boom enables easy setup even in a small room
The mic also features an expandable second boom that can be connected to the center shaft. The height of the second boom can be adjusted between 23" and 35" (58 and 90 cm), making it an ideal option for use in small spaces such as vocal booths as it means space won't be taken up unnecessarily by a microphone stand.
* When the second boom is used for expansion, please expand its length towards the end side.
Wide range of height adjustment provides flexibility for vocal recordings and other applications
The height of the main pole on the TM-AM1 can also be adjusted so the microphone can be positioned lower and higher as needed. The highly adjustable TM-AM1 is the perfect choice for a wide variety of uses other than vocal recordings.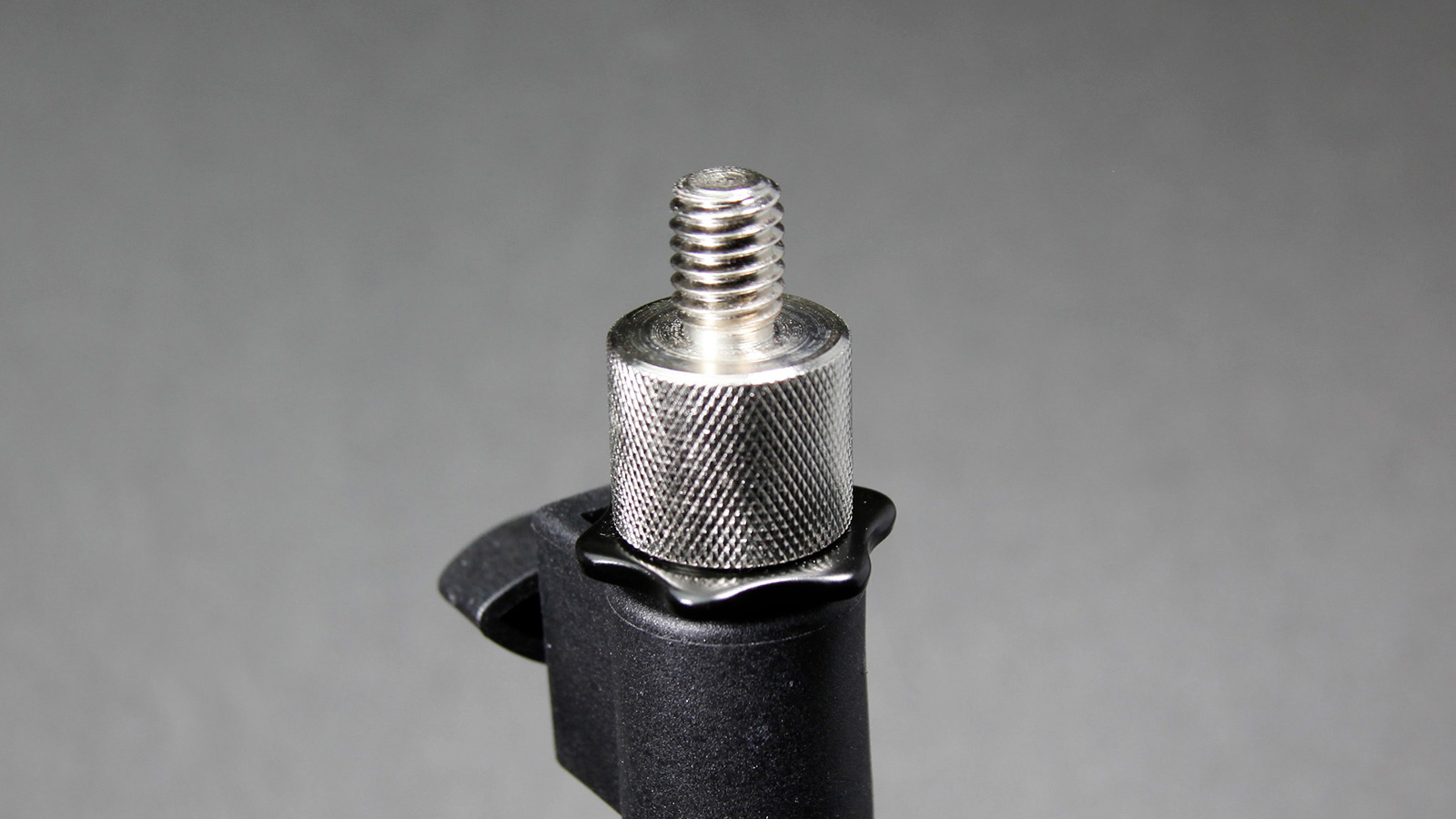 Included a 3/8" - 5/8" mic screw adapter
Depends on the manufacturer, some microphones may not be able to mount to the mic screw due to different sizes. Especially most of the mic screws are designed either in the size of 3/8"(AKG spec) or 5/8"(SHURE spec) as both are mainly used in the field. Therefore, a mic screw adapter is included for versatility that allows you to use it on any microphone you desire.
Features at a Glance
Counter weight adds balance when microphones are positioned
Height adjustment range for the Center Shaft: 35" to 56" / 90 to 142 cm
Height adjustment range for the Second Boom: 23" to 36" / 58 to 93 cm
Foldable
Spec description
| | |
| --- | --- |
| Screw diameter | 5/8" |
| Dimension (W×H×D) | 25.6" × 39.4" × 22.4" / 650 × 1,000 × 570 mm / |
| Weight | 7.9 lbs. / 3.6 kg |
| Accessories | 3/8" - 5/8" conversion adapter |