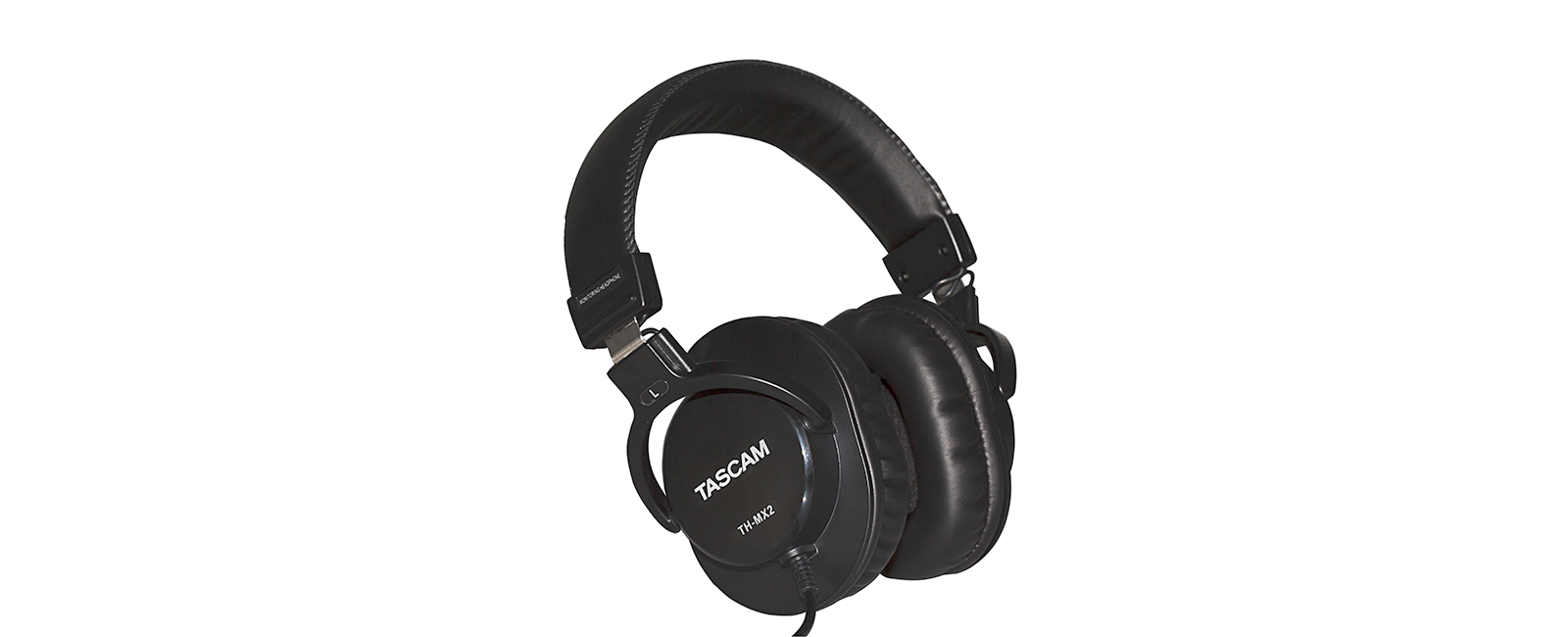 TH-MX2
STUDIO GRADE HEADPHONES
TASCAM MX-2 Mixing Headphones are tailored perfectly for recording and mixing, but also fit nicely into everyday music listening needs.
Available from Audio Watt.
Driver Diameter : φ40mm
Impedance : 32Ω
Sensitivity : 95dB +- 3dB
Max Power : 400mW
Cable Length : About 9.8ft (3m) when fully extended
See All
Lightweight and Closed Back Design
Tightly-Stitched, Padded Headband and Ear Bands for Stylish Comfort
Stainless Steel Framework and Adjustable Arms
40mm Neodymium Magnet Driver
Dynamic Transducer
Honest and True Audio Reproduction
See All
TH-MX2
Screw-on 1/8" (3.5mm) to 1/4" (6.3mm) Adapter
Leatherette Bag
TH-MX2 headphones offer an extremely lightweight - but durable design. Tightly stitched around a stainless steel frame is an extra cushion to ensure a cozy fit. An elongated cable is installed for users who need to utilize all areas of the studio while recording and mixing. In regards to audio quality, users will experience a clean honest representation of their audio. The 40mm neodymium magnet drivers inside the closed back, oval ear-cups deliver a true, balanced sound that engineers, musicians and everyday listeners can all respect.
The headphones ship with a 3.5mm to 1/4" screw-on adapter and a black leatherette bag for travel. Simply plug the TH-MX2 into any audio-listening device or pair them with TASCAM's Portastudios, audio interfaces or any other home recording setup for impressive audio reproduction.
Features at a Glance
Lightweight and Closed Back Design
Tightly-Stitched, Padded Headband and Ear Bands for Stylish Comfort
Stainless Steel Framework and Adjustable Arms
40mm Neodymium Magnet Driver
Dynamic Transducer
Honest and True Audio Reproduction
Spec description
| | |
| --- | --- |
| Driver Diameter | φ40mm |
| Impedance | 32Ω |
| Sensitivity | 95dB ± 3dB |
| Max Power | 400mW |
| Cable Length | About 9.8ft (3m) when fully extended |