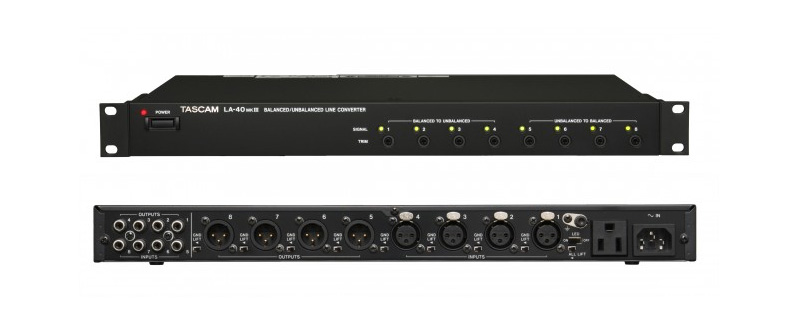 LA-40MKIII
4-Channel Bi-Directional Line Level Converter
The LA-40MKIII is a balanced to unbalanced line converter equipped with four unbalanced input to balanced output channels and another four balanced input to unbalanced output channels.
Note: The design for the rear panel of this product has partly changed since production of April 2023. Please refer to the image with the gray rear panel to check the newest design details.
This model has been discontinued in North, Central and South America.
Please check the availability with your local distributors in other areas.
Diverse balanced/unbalanced distribution and converting functions
The LA-40MKIII comes equipped with an indicator that displays the presence of signals and a semi-fixed trim that matches levels between connected devices, in addition to the input signal Audio Distributed Amplifier (ADA) function.
Through these specifications, the LA-40MKIII is able to distribute unbalanced input signals and output balanced signals, and conversely, distribute balanced input signals and unbalanced output signals.
It comes in the standard TASCAM single-rackspace mount size, having the same dimensions as a TASCAM recorder single-rackspace mount size.
This means that a flat layout can be achieved during rack-mounting.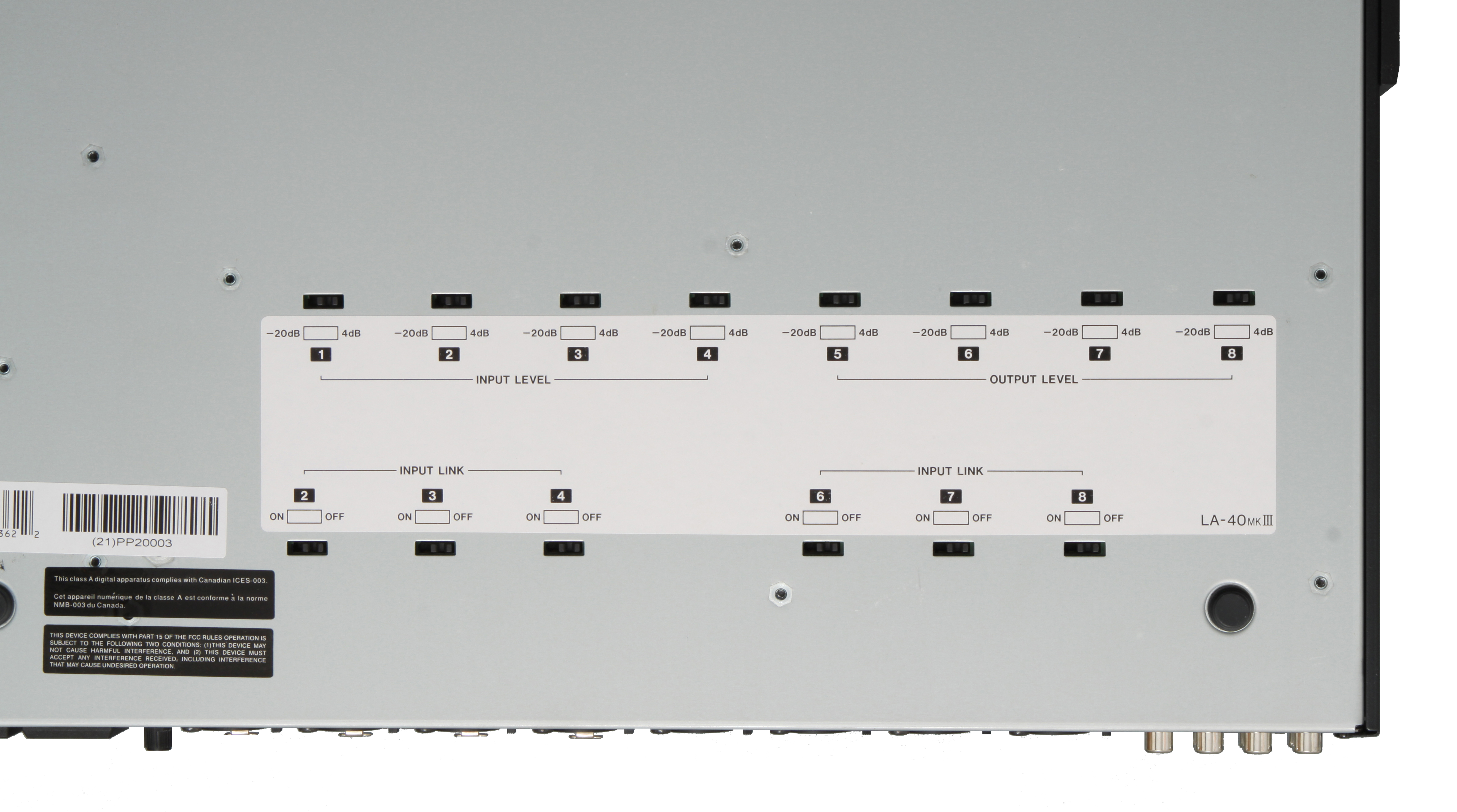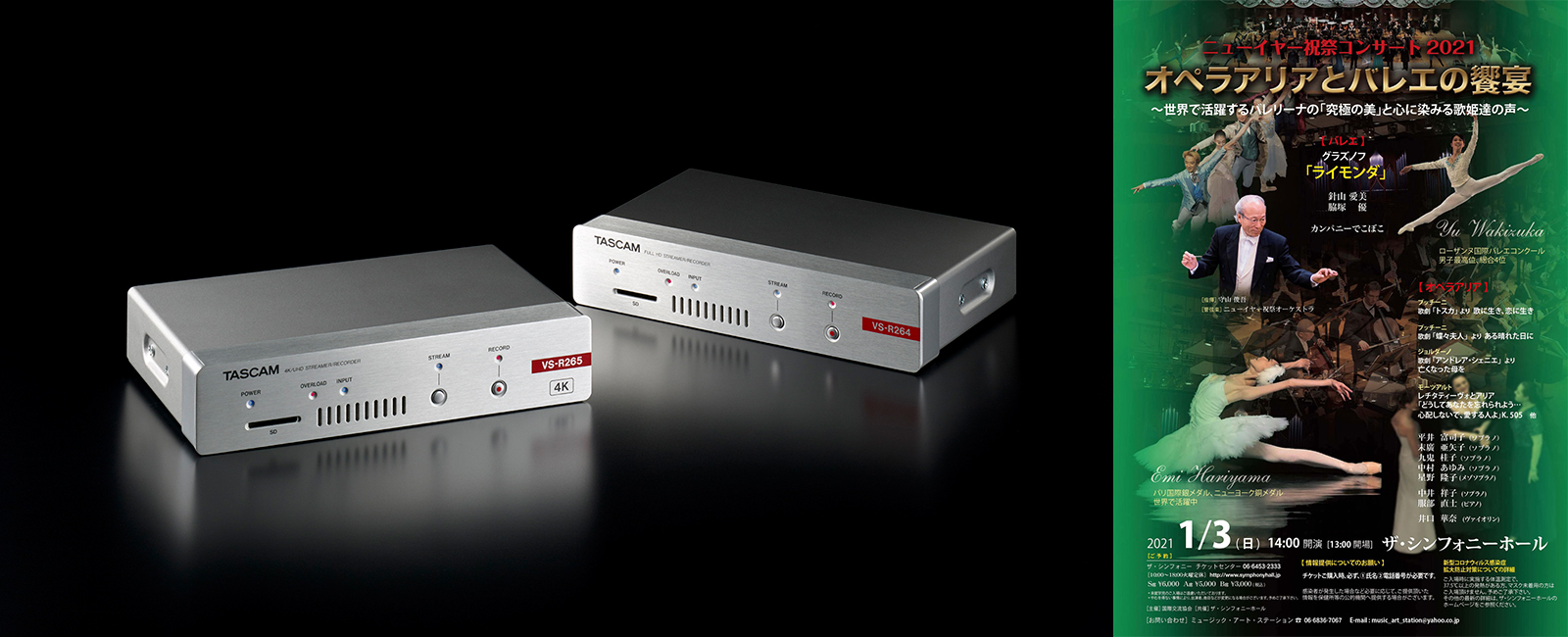 TASCAM VS-R264 encoder/decoder used for the live streaming of New Year Festival Concert 2021
Learn More
Spec description
Unbalanced connectors: RCA
Balanced connectors: XLR
Trim control for fine level adjustment of +/- 12dB
Signal Present LED per channel
Input level: +4dBu/-20dBu, Output level: -10dBV, selectable per channel
Ground Lift switch per channel
All Lift Switch disables ground connections for entire unit
Earth terminal
Dimensions: 19" W x 1.74" H x 11" D (482 x 44 x 280 mm)
Weight : 6.6lbs (3 kg)