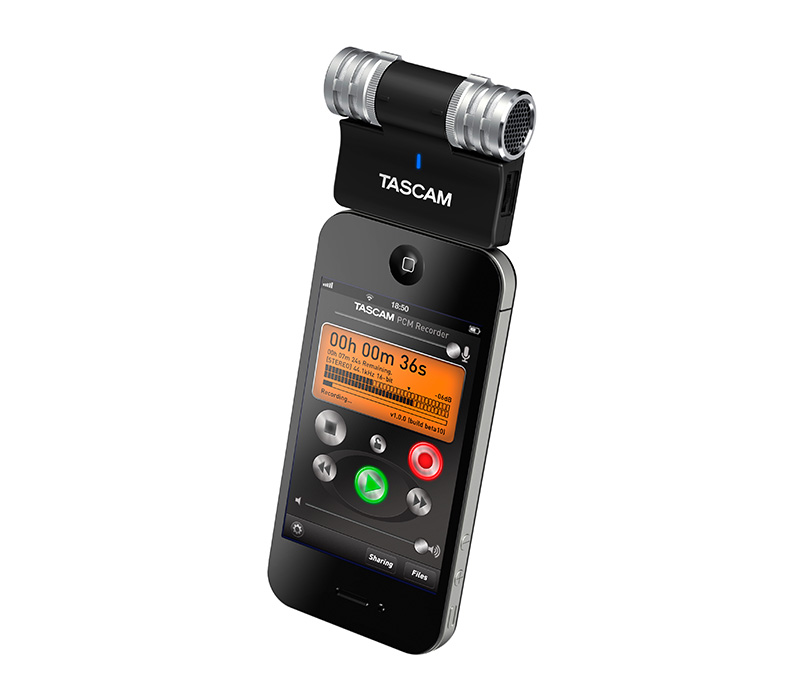 This model has been discontinued in North, Central and South America.
Please check the availability with your local distributors in other areas.
Great-sounding stereo mic for your iPhone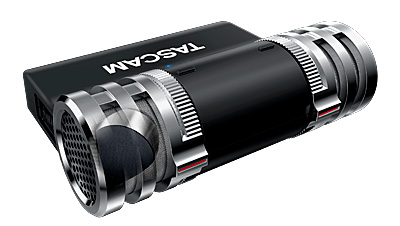 TASCAM's iM2 turns the iPhone, iPad or iPod touch into a high-quality stereo recorder. A pair of condenser microphones - the same high quality as TASCAM's best-selling DR-series recorders - plugs into the dock connector of your Apple device.
The microphones are adjustable over 180 degrees for the best sound placement. The uni-directional elements are arranged in an AB pattern for detailed stereo imaging while capturing the ambience of your room.
The iM2 contains its own microphone preamp and analog-to-digital converter for low noise and great audio quality. Unlike mics that use the built-in iPhone preamp, the iM2 can handle up to 125dB sound levels to capture the loudest concerts and instruments without distortion.
Full-featured recording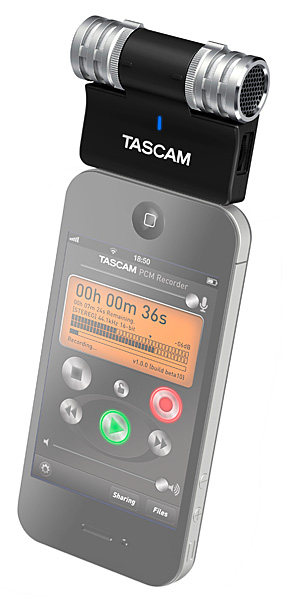 Also contained in the iM2 is a stereo limiter to tame sudden loud sounds. The microphone level is adjustable with a knob on the side, making it quick to adjust without even looking at the unit. It's powered through the dock connector so no battery is required. A USB input is provided to charge your Apple iOS device for long recordings, either through a computer or TASCAMs PS-P515U power adapter.
The iM2 works great with just about any recording app, including the built-in video camera. Record stereo sound while you capture hi-definition video on your iPhone to capture every moment with clarity and realism.
The ultra-portable iM2 is a must have for musicians who want to capture inspiration on their iPhone or iPad without sacrificing recording quality. It's the perfect recording accessory for musicians of all skill levels available at an unbeatable price.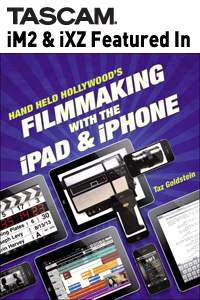 Spec description
Stereo condenser microphones for iPhone 4, iPod touch or iPad dock connection
High-quality stereo condenser microphones - same as our best-selling DR-series recorders
Microphones adjustable 180 degrees front to back
Built-in analog to digital converter and microphone preamp for low noise recording
125dB SPL maximum level for recording loud shows without distortion
Switchable limiter attenuates high-level signals to prevent recording overload
Adjustable input level control
Powered through iPhone, iPad or iPod touch dock connector
USB input allows the iPhone or iPad to be charged from a USB connection or optional TASCAM PS-P515U
CD-quality digital recording (44.1kHz/16-bit linear PCM)
Compact size ideal for mobile use
Compatible with iPhone 4, iPhone 4S, iPod touch 4G, iPad, iPad 2
Dimensions: 2.3" W x 2.2" H x 0.75" D
Weight: 1.05 oz
Supported OS'
iOS
iOS 8 , iOS 7 , iOS 6 , iOS 5 , iOS 4
FAQs
Yes, press the button in the top left corner to select stereo mode (Left Channel is the default).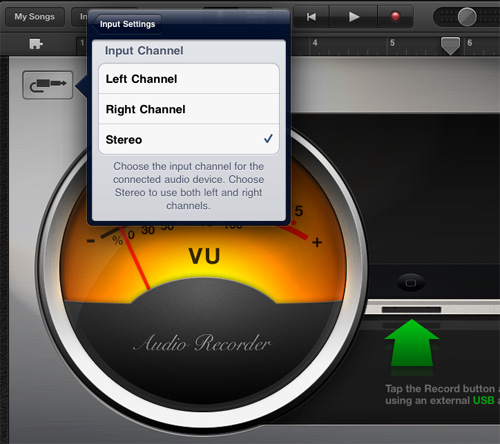 The iM2 covers the headphone jack of the iPod Touch 4G, so monitoring while recording is not possible with this unit.
PCM Recorder version 1.0.3 requires iOS6 or later.