This model has been discontinued in North, Central and South America.
Please check the availability with your local distributors in other areas.
It has been replaced with the DR-60DMKII.
---
High Quality Audio Recorder Designed for DSLR Filmmaking.
Mixer Integrated Linear PCM Recorder for DSLR.

TASCAM's award winning DR-60D is the new audio recording solution for on-set filmmakers and videographers using DSLR's. For years, filmmakers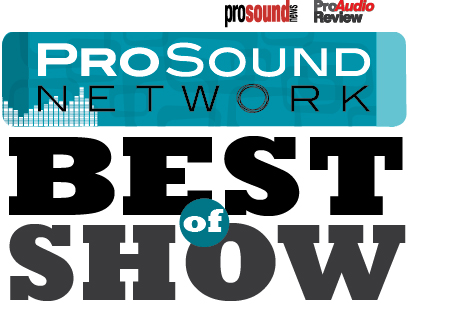 have been trying different methods for recording audio - includng the use of bulky recorders designed for music and trying to transform the inferior audio technology built-into DSLR's. Now TASCAM has designed an answer that pros and amateurs alike have been waiting for.

The DR-60D is a brand new 4-track solid-state recorder utilizing TASCAM's decades of experience. The recorder utilizes high-grade HDDA pre-amps, legendary AD converters, and a durable but lightweight structure and shape. This device will fit snuggly under any camera or into any rig, and record up to 96kHz/24-bit high quality audio straight to SD/SDHC media. Filmmakers have at their disposal two 1/4"-XLR Locking Combo MIC/LINE Inputs, 3.5mm Stereo MIC Input, Camera In, Camera Out, Line Out and Headphone Out. Both 1/4"-XLR Combo Inputs supply +48V Phantom Power and the 3.5mm Input supplies Plug-In Power for microphones requiring a bias voltage.

The DR-60D is incredibly easy to use, employing TASCAM's very popular user interface and external controls for every major operation. The body structure, soft-touch keys and dials are designed specifically to help eliminate handling noise. The multiple record modes include, 4-Channel Record, Auto Record and TASCAM's Dual Record "Safety Track" Mode make the DR-60D one of the most versatile recorders on the market.
Features
High-Quality HDDA(High Definition Discrete Architecture) Mic Preamps

High quality mic preamps are a necessity for high-grade sound. The DR-60D's HDDA mic preamplifirers utilize discrete circuitry and premium parts approved after months of evaluation tests. The HDDA s circuit achieves an incredibly high EIN (-120dBu).
In addition, CIRRUS LOGIC's AD converter (made famous on the DR-40 linear PCM recorder) is installed to ensure high-lineality recording from any input signal


4 Inputs, 3 Outputs and Simultaneous 4 Track Recording with Mixer Controls Built-In

The DR-60D can record up to 4-tracks simultaneously allowing for various mic set-ups. Inputs 1/L and 2/R can be selected for monaural operation or stereo link operation. There are 3 outputs at one's disposal. A CAMERA OUT for reference track recording to the camera, LINE OUT to run to a mixer, and a Headphone Out for direct monitoring. (In 4CH mode, 1/L and 2/R inputs cannot be selected for monaural operation.)
The DR-60D supplies mixing functionality to all 4 tracks. Adjust PAN, Level, Limiters, HPF (40/80/120Hz) and Delay easily from the user-friendly set-up. TASCAM is well known for having the easiest to use controls in the market. The DR-60D is ready to use right out of the box with its external, non-menu-intensive controls.

Multiple Record Modes (Including Dual "Safety Track" Record Mode) for Self-Tailored Recording

The DR-60D can be tailored further to one's recording needs with the various record modes. Choose between:

MONO/DUAL MONO mode:These modes are ideal for single source shooting STEREO/DUAL STEREO mode:These modes are ideal for shooting with a stereo or mid-side microphone
4CH mode:This mode is ideal for all-around movie shooting. For example, you can record two sources separately plus one stereo microphone all simultaneously.

DUAL MONO and DUAL STEREO mode automatically provide a back-up safety track in case the initial levels where set too high and clips/peaks were encountered. The safety track can be set to record from -6dB to -12dB lower than the initial take.

Soft-Touch Keys to Eliminate Handling Noise and Various Other Features such as the Slate Function were Designed Specifically for DSLR Use

| | |
| --- | --- |
| | Every aspect of the DR-60D is designed specifically for DSLR Audio for Video Recording. The keys of the unit are designed specifically for quiet operation to eliminate handling noise. The Slate feature is designed to mark tracks easily while in production. The input and output layout is designed for versatile use. Whether the device is used under a camera, on a rig or strapped around a solitary sound engineer, TASCAM's DR-60D will meet all on-site audio production needs. |
| | |
| --- | --- |
| Convenient Features Ideal for DSLR Shooting | To Top |
Dedicated CAMERA OUT Provides Simultaneous Recording between DSLR and the DR-60D

| | |
| --- | --- |
| | The CAMERA OUT connector outputs the sound mixed internally on the DR-60D. This output is equipped with an adjustable level control dial due to the lack of input level control on most DSLR's. This ensures a quality reference track is recorded onto your camera. Everything being recorded to the SD card can be sent to the camera - including slate tones - to make sync easier. |

Versatile Slate Tone Generator Provides Easy-Adjustments for On-Site Movie Editing



The internal slate tone generator produces various tones for easy track making and recognition. Slate tones can be generated from 2 operation modes;

Automatic:OFF/HEAD(rec start)/HEAD+TAIL(rec start and end) (You can select duration of the slate tone: 0.5/1/2/3 sec)

Manual:Push the SLATE button for tone. (In HOLD, the SLATE button is disabled for mistake prevention.)

Channels 3 & 4 - 3.5mm Input Connector Supports High-Output Video Camera Microphones

The channels 3&4 input connector supports high-level maximum input up to +10dBV and have plug-in power available. Most video camera microphones are high-level output and equipped with a 3.5mm output connector.


Tripod Socket Placed on the Bottom and a Screw for Camera Attachment Placed on Top

| | |
| --- | --- |
| | The DR-60D can be placed between a DSLR Camera and a tripod, or mounted to a rig easily. In addition, the bracket of the top panel can be removed when you wish to attach the DR-60D to stabilizers. |

510g Light-Weight Body Designed for Rugged Portability

The DR-60D's body was manufactured with very rigid plastic for a durable but lightweight design. TASCAM understands how important weight is to ensure one is getting the right shots and steady camera movement when filmmaking. In adiition to weight, the DR-60D is extremely compact while remaining feature-rich. Only 133mm (5.25") wide, the DR-60D will not interfere with any normal camera operation. Also, all batteries can be replaced without removing the device from the Camera or tripod / rig.

This unit has a REMOTE jack for connecting a TASCAM RC-3F footswitch-type remote control or TASCAM RC-10 wired remote control (both sold separetely) that can be used to operate the unit.
■RC-3F

MODE
FOOT SW
L
C
R
PLAY
REW
PLAY/STOP
FWD
RECORD1
STOP
REC/PAUSE
INC
RECORD2
STOP
REC/PAUSE
MARK
RECORD3
STOP
REC/PAUSE
SLATE
REVIEW
FLASH
PLAY/STOP
(Play while pressed)
FWD

■RC-10

Function buttons
F1
F2
F3
F4

SLATE

Backlight Always ON/
Backlight OFF
MonitorSelect
+
MonitorSelect
-
Record to SD/SDHC card (Up to 32GB)
Simultaneously record up to 4 tracks
Record Mode:MONO, STEREO, DUAL MONO, DUAL STEREO, 4-CHANNEL
Recording format:44.1/48/96kHz 16/24bit (WAV/BWF)
TASCAM original HDDA microphone preamps
Recording levels can be adjusted independently for the 1/L, 2/R and 3-4 inputs
Two XLR/TRS inputs support +4dBu line level input and phantom power (24 or 48VDC on XLRF)
Plug-in power and high-output mic input supported on inputs 3-4
CAMERA OUT connector for output from the DR-60D's mixer (adjustable gain)
CAMERA IN connector for sound monitoring from the camera
Independent adjustable LINE OUT and HEADPHONE jacks for high-quality sound output
50mW/ch headphone output
Tripod mounting socket (bottom) and DSLR mounting screw attachment (top)
Handles protect the screen and can be used to attach a shoulder strap
Soft-Touch Rubber Keys for silent operation
HOLD switch to prevent accidental operation
QUICK button feature for easy access to various functions
128x64 pixel LCD with backlight
USB 2.0 connection for high-speed transferring of files
Mini USB cable included
Operates on 4-AA batteries, an AC adapter (sold separately) or USB bus power
Can extend battery life with BP-6AA battery pack (sold separately)
Dedicated remote control jack for the wired RC-10 remote control or RC-3F footswitch (both sold separately)
Internal mixer: PAN and LEVEL controls
Low cut filter(40/80/120Hz)
Limiter (1/L and 2/R can be selected for link-operation)
Delay function for microphone distance adjustment (up to 150ms)
M-S decode function
Slate tone generator (AUTO/MANUAL)
Selectable duration of slate tone from four positions (0.5/1/2/3 sec, when auto-generated)
Selectable slate tone generation. 3 positions: OFF/HEAD/HEAD+TAIL, when auto-generated
File name format can be set to use a user-defined word or date
Dual-recording function allows two files to be recorded simultaneously at different levels
Auto-record function can automatically start and stop recording at set level
Pre-recording function allows the unit to record a 2 second sound buffer before recording is activated
Self-timer function for solo recording
New file starts recording automatically without interruption when maximum file size is reached
Track incrementing function allows a recording to be split by creating a new file when desired
Jump back and play function
Equalizer function for playback, and level alignment function to enhance the perceived overall sound pressure
Resume function to memorize the playback position before the unit is turned off
MARK function up to 99 points per audio track
DIVIDE function
Options
TASCAM
RC-10

Wired remote controller
Spec description
Recording media
SD card(64MB to 2GB), SDHC card(4GB to 32GB)
Recording format
WAV
44.1/48/96kHz, 16/24bit
BWF
44.1/48/96kHz, 16/24bit
Number of channels
4channel (stereo x2)
Analog audio input
1/L, 2/R connectors
Connector
XLR-3-31 (1:GND, 2:HOT, 3:COLD)/6.3mm(1/4")TRS standard jack
Set to "MIC / MIC+PHANTOM"
Input impedance
2k ohms
Phantom power
48V +/-4V(10mA/CH) / 24V +/-4V(10mA/CH)
Maximum input level
0dBu
Minimum input level
-72dBu
MIC input gain
TRIM MAX
LOW
+11dB
MID
+36dB
HIGH
+52dB
Set to "LINE"
Input impedance
10k ohms or more
Standard input level
+4dBu
Maximum input level
+24dBu
3-4 connector
Connector
3.5mm (1/8") stereo mini jack (this connector can be supplied plug-in power)
Input impedance
10k ohms
Maximum input level
+10dBV
Minimum input level
-50dBV
MIC input gain
TRIM MAX
LOW
+3dB
HIGH
+26dB
CAMERA IN connector
Connector
3.5mm (1/8") stereo mini jack
Input impedance
10k ohms
Standard input level
-10dBV
Maximum input level
+6dBV
Analog audio output
CAMERA OUT connector
Connector
3.5mm (1/8") stereo mini jack
Output impedance
200 ohms
Standard output level
-50dBV
Maximum output level
-30dBV
LINE OUT connector
Connector
3.5mm (1/8") stereo mini jack
Output impedance
200 ohms
Standard output level
-10dBV
Maximum output level
+10dBV
PHONES connector
Connector
3.5mm (1/8") stereo mini jack
Maximum output level
50mW + 50mW
USB
Connector
Mini-B type
Format
USB2.0 HIGH SPEED mass storage class
REMOTE
Connector
2.5mm TRS jack
Power
Four AA batteries(Alkaline or NI-MH),
USB bus power,
Dedicated AC adapter(TASCAM PS-P515U, sold separately),
Dedicated external battery pack(TASCAM BP-6AA, sold separately)
Power consumption
5.4W
Continuous operation time
2ch WAV, 44.1kHz, 16bit rec
DR-60D
Alkaline batteries (EVOLTA)
About 2:30 min (Phantom on)
About 4:30 min (Phantom off)
NI-MH batteries (eneloop)
About 3:15 min (Phantom on)
About 5:00 min (Phantom off)
NI-MH batteries (eneloop pro)
About 3:45 min (Phantom on)
About 6:00 min (Phantom off)
DR-60D+BP-6AA
Alkaline batteries (EVOLTA)
About 5:30 min (Phantom on)
About 10:30 min (Phantom off)
NI-MH batteries (eneloop)
About 7:30 min (Phantom on)
About 12:00 min (Phantom off)
NI-MH batteries (eneloop pro)
About 9:30 min (Phantom on)
About 14:30 min (Phantom off)
Dimensions
133(W)×93.2(H)×78(D)mm (with the top adapter attached)
Weight
510g (not including batteries)
Operating temperature
0˚C to 40˚C
Standard accessories
USB cable, warranty card, Owner's manual
Computer compatibility
Windows
OS
Windows XP, Windows Vista, Windows 7, Windows 8
CPU
Pentium 300MHz or more
RAM
128MB or more
USB
recommended: USB2.0
Macintosh
OS
Mac OS X Jaguar (V10.2), Mac OS X Panther (V10.3), Mac OS X Tiger (V10.4),
Mac OS X Leopard (V10.5), Mac OS X Snow Leopard(V10.6.8), OS X Lion(V10.7),
OS X Mountain Lion(V10.8)
CPU
Power PC, iMac, G3, G4 266MHz or more
64MB or more
USB
recommended: USB2.0
Audio performance
Frequency response
20-20kHz +0.5/-2dB(LINE IN or MIC IN to LINE OUT, Fs44.1k/48kHz, JEITA)
20-40kHz +0.5/-3dB(LINE IN or MIC IN to LINE OUT, Fs96kHz, JEITA)
Distortion
0.02% or less(LINE IN or MIC IN to LINE OUT Fs44.1k/48k/96kHz, JEITA)
S/N ratio
92dB or more(LINE IN or MIC IN to LINE OUT Fs44.1k/48k/96kHz, JEITA)
Equivalent input noise
-120dBu or less
Recording duration
The table below shows the maximum recording time on SD/SDHC cards of different capacities for different file formats for recording.
File format(recording setting)
SD/SDHC card capacity(hours:mintes)
1GB
2GB
4GB
8GB
WAV/BWF 16bit(STEREO)
44.1kHz
1:41
3:22
6:44
13:28
48kHz
1:33
3:06
6:12
12:24
96kHz
0:46
1:33
3:06
6:12
WAV/BWF 24bit(STEREO)
44.1kHz
1:07
2:15
4:30
9:00
48kHz
1:02
2:04
4:08
8:16
96kHz
0:31
1:02
2:04
4:08
The recording times shown above are estimates. They might differ depending on the SD/SDHC card in use.
The recording times shown above are not continuous recording times, but rather they are the total possible recording times for the SD/SDHC card.
If recorded in mono in WAV files, the maximum recording time will be double the figures above.
For dual and 4-channel recording in WAV/BWF format, the recording times are about half those shown above.
FAQs
You need to "unzip" the files that you download, ending in ".zip" These files are compressed by the server to make your download times as quick as possible.
On Mac OSX, double-click the file to expand it.
On Windows OS, right-click the file and "Extract All."