AK-DR11G MKIII
ACCESSORY KIT FOR DR SERIES
AK-DR11 Series accessory packs include convenient accessories to help you get the most out of your Portacapture or DR Series portable recorder.
Power Adaptor Input power : AC100-240V、50/60Hz
Power Adaptor Output power : 5.0V、2A
Power Adaptor Dimensions : 38(W) × 58(H) × 31(D)mm
Power Adaptor Weight : 53g
See All
Power Adapter
Adaptor plugs : For U.K., etc., For Oceania., etc., For Europe, etc., For Korea., etc.
USB cables : Type-A to Type-C, Type-A to micro B, Type-A to DC
Soft Carrying Case
Windscreen
Supporting Models
Portacapture X8

DR-05X

DR-07X

DR-40X

DR-05

DR-07MKII

DR-40

DR-22WL

DR-44WL

DR-100MKIII
Furry windscreen to reduce wind noise
When filming outdoors, even a slight breeze can ruin your audio recordings. Apply the included furry windscreen atop your handheld field recorder to prevent unwanted noise and low-frequency rumble caused by wind.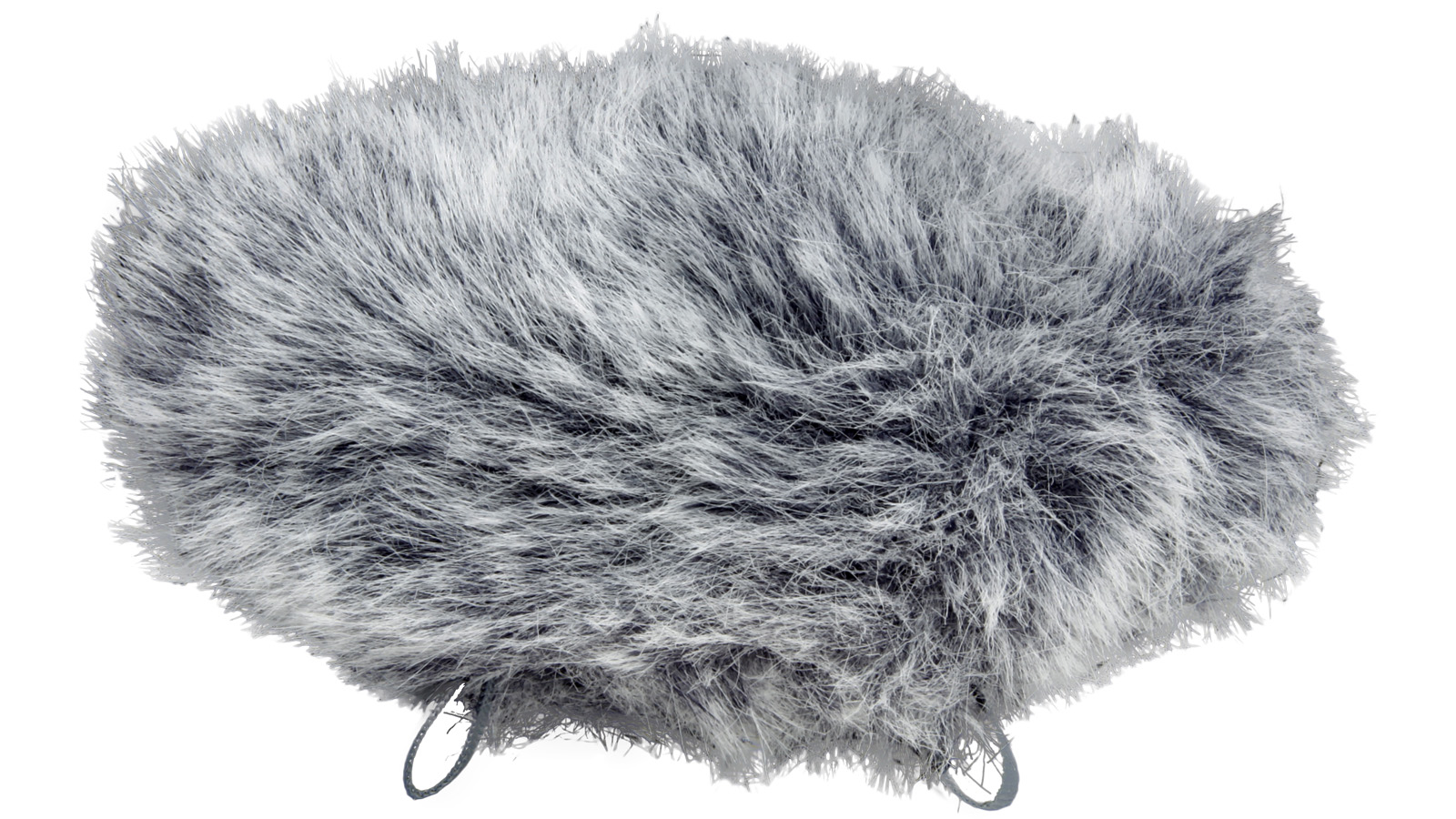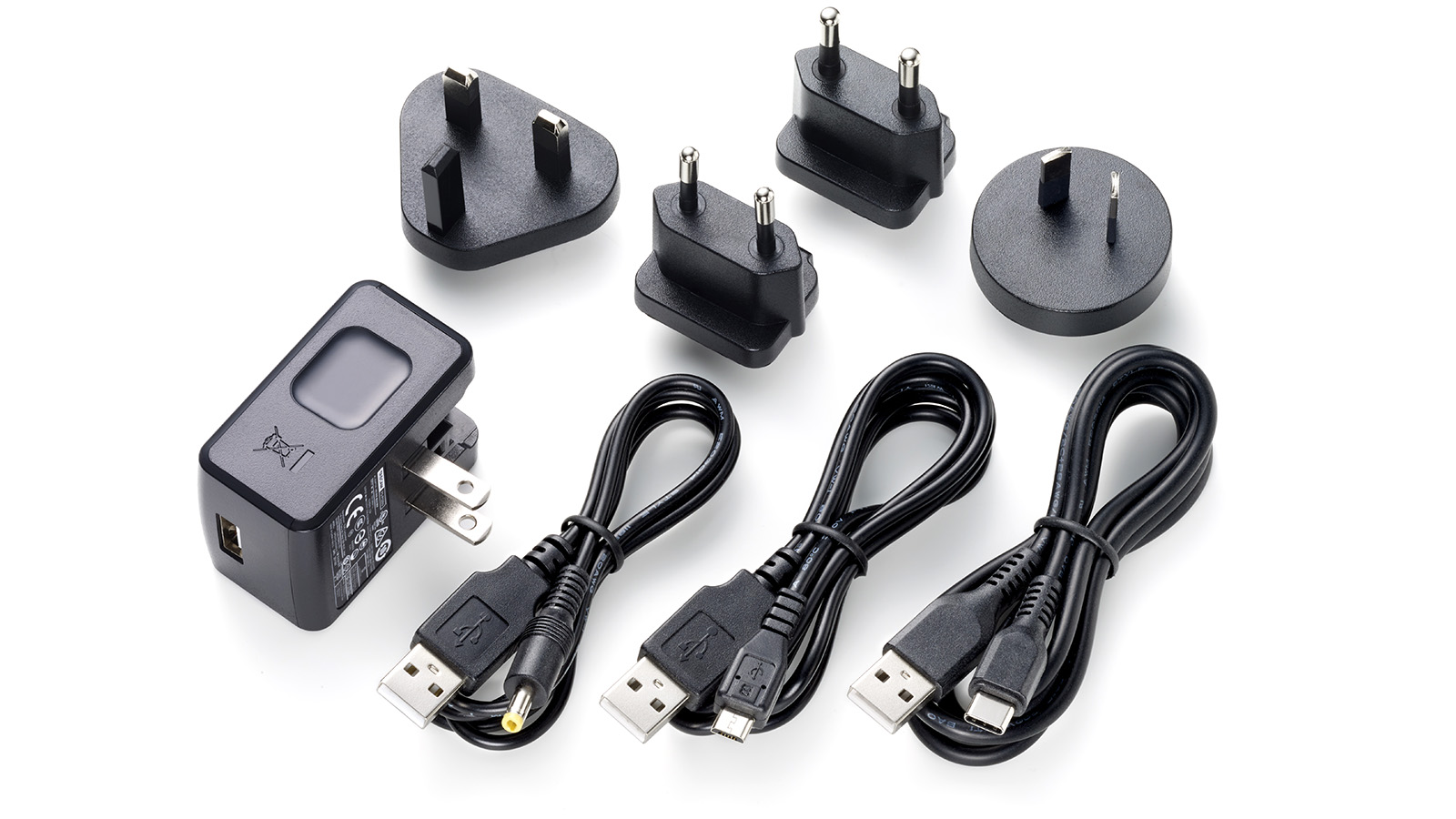 Power adapter
Use the power adapter with your DR Series or Portacapture portable recorder for continuous recording without worrying about batteries. A type-A to C, Type-A to micro-B, and Type-A to DC multi-function cables are included.
Soft carrying case included
The convenient portable soft case is made with durable fabric for reliable on-the-go use.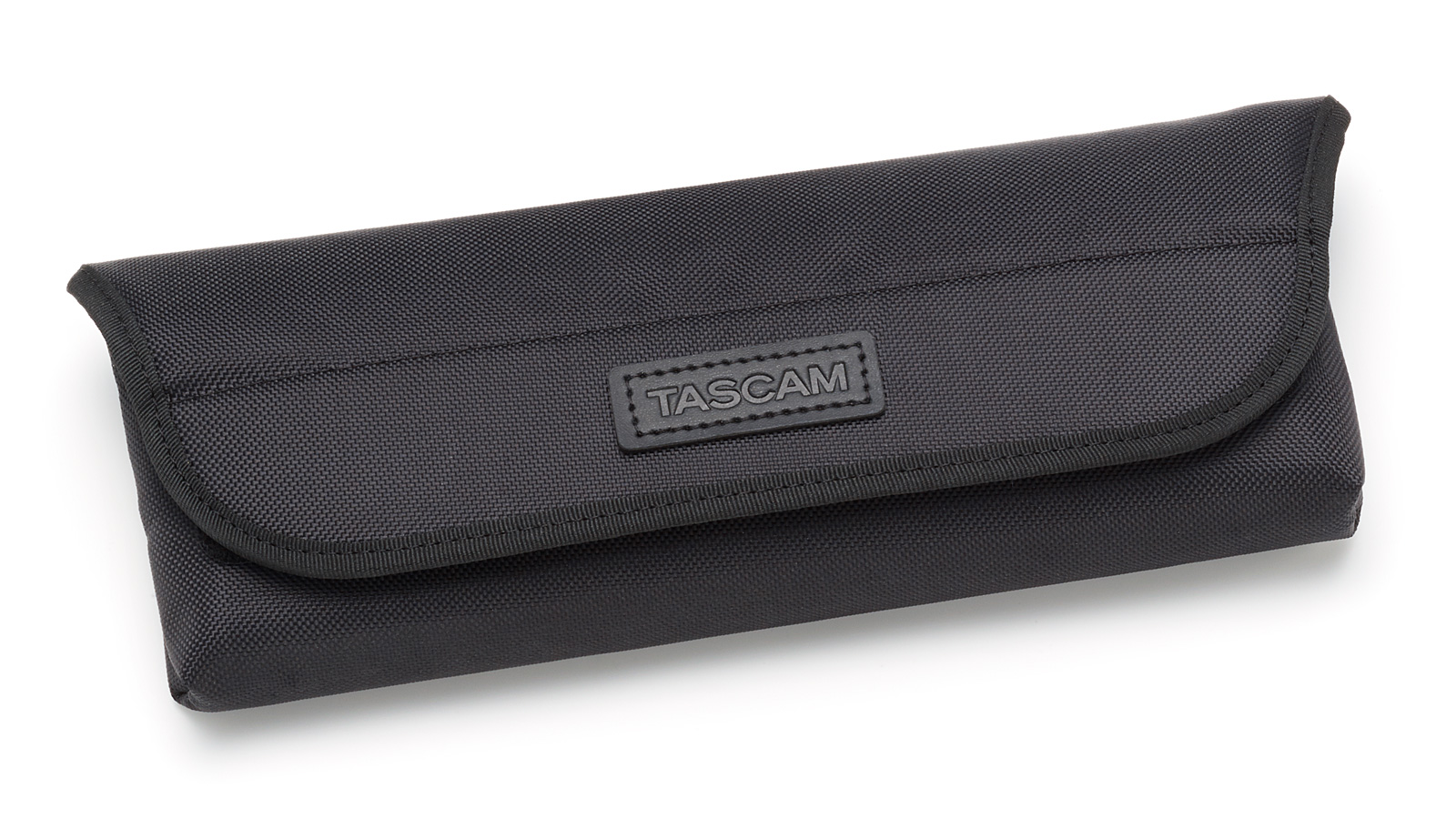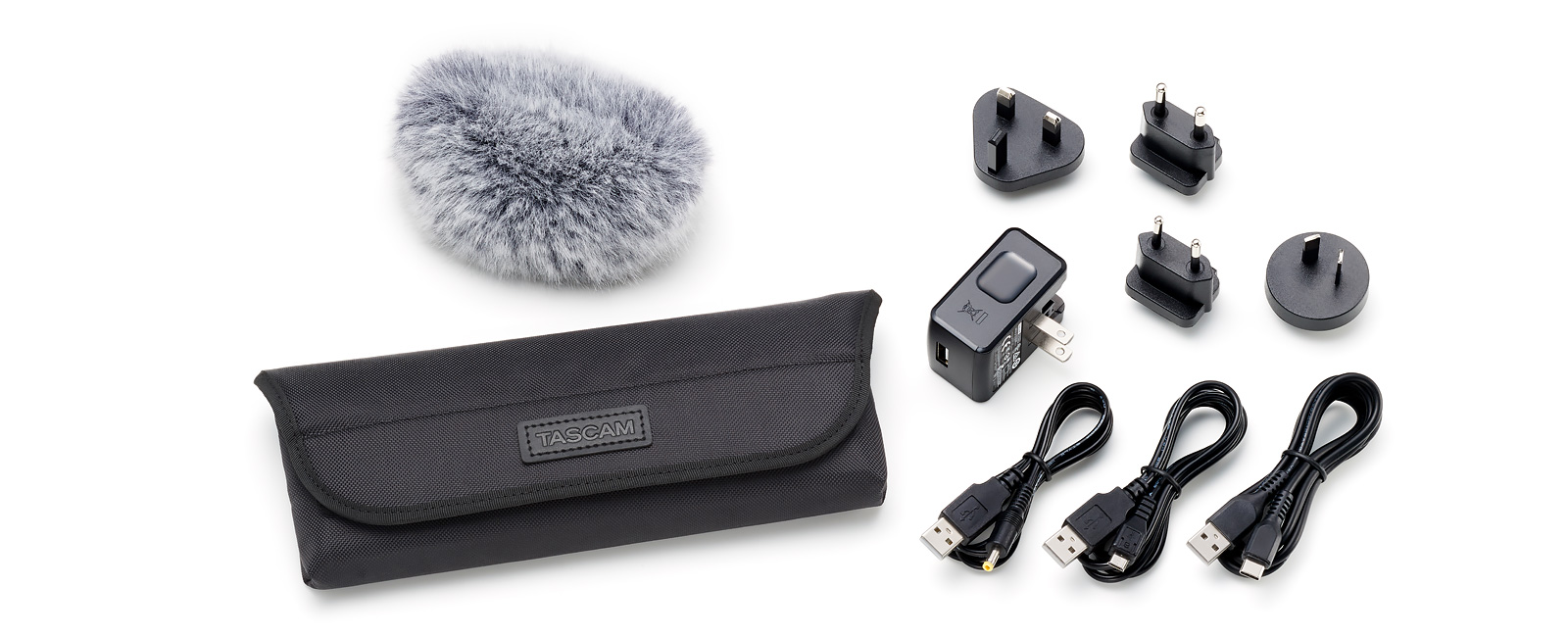 TASCAM Releases New Handheld Recorder Accessory Packs For DR-Series Handheld Recorders and Multi-con
Learn More
Spec description
Power Adaptor
Equivalent to PS-P520E
Input power
AC100-240V、50/60Hz
Output power
5.0V、2A
Dimensions
38(W) × 58(H) × 31(D)mm
Weight
53g
Adaptor plugs
For U.K., etc. (x1), For Oceania., etc. (x1), For Europe, etc. (x1), For Korea., etc. (x1)
USB cables
Type-A to Type-C (x1), Type-A to micro B (x1), Type-A to DC (x1)
* This USB cables does not support data transfer.
Portable soft case
Dimensions (W×H×D)
245(W) × 110(H) mm
Weight
42 g
Furry windscreen
Equivalent to WS-11
Dimensions
130(W) × 90(H) × 40(D) mm
Weight
21.6 g
Included items
Owner's manual (including warranty)