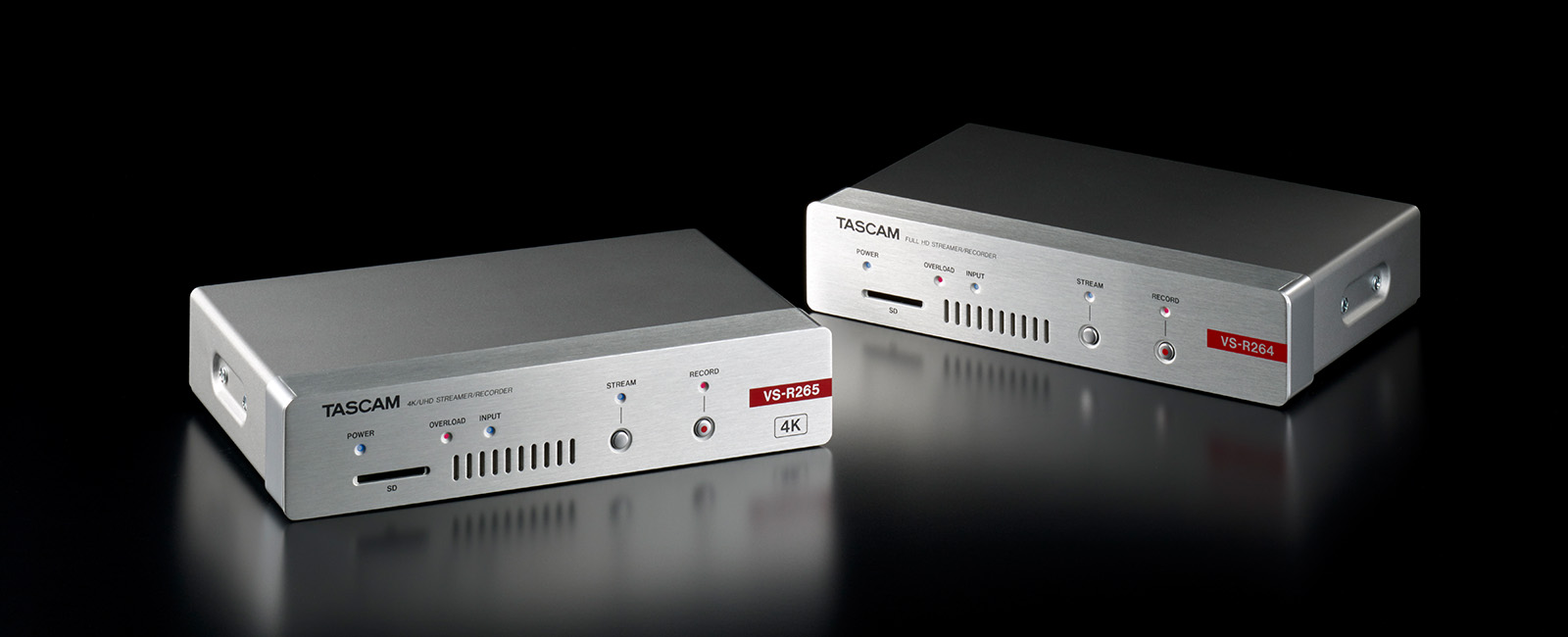 TEAC Corporation, Tokyo, Japan - January 2021... TASCAM is announcing the release of V1.1 firmware for the popular VS-R264 and VS-R265 Video Streamer/Recorders, which increases the number of concurrent RTMP streams from 1 to 3.
This allows a VS-R to stream simultaneously to up to 3 online video platforms that use the RTMP or RTMPS protocol, which include YouTube, Facebook, Twitch, Wowza, Vimeo, Boxcast, DaCast and many others. RTMP can also be used to stream to online education platforms such as Planet eStream and Panopto. With multiple RTMP streams available, the VS-R can now send one stream to the main server URL and send a second stream to a different URL for a backup server, something that many online platforms provide for extra resilience.
With the new V1.1 firmware, the total number of stream outputs that a VS-R264 or VS-R265 can deliver is increased to 8 simultaneous streams: 3 x RTMP/RTMPS, 1 x RTSP, 1 x HLS, 2 x RTP/UDP Unicast and 1 x RTP/UDP Multicast. The VS-R also records directly to SD Cards or USB Storage Media at the same time and can automatically upload recorded files via FTP. Plus, the VS-R's Decoder can simultaneously receive an RTP/UDP Unicast/Multicast, an RTMP/RTMPS or an HLS stream and send the decoded AV output to an HDMI connected screen with audio via the balanced and unbalanced outputs connected to an audio system.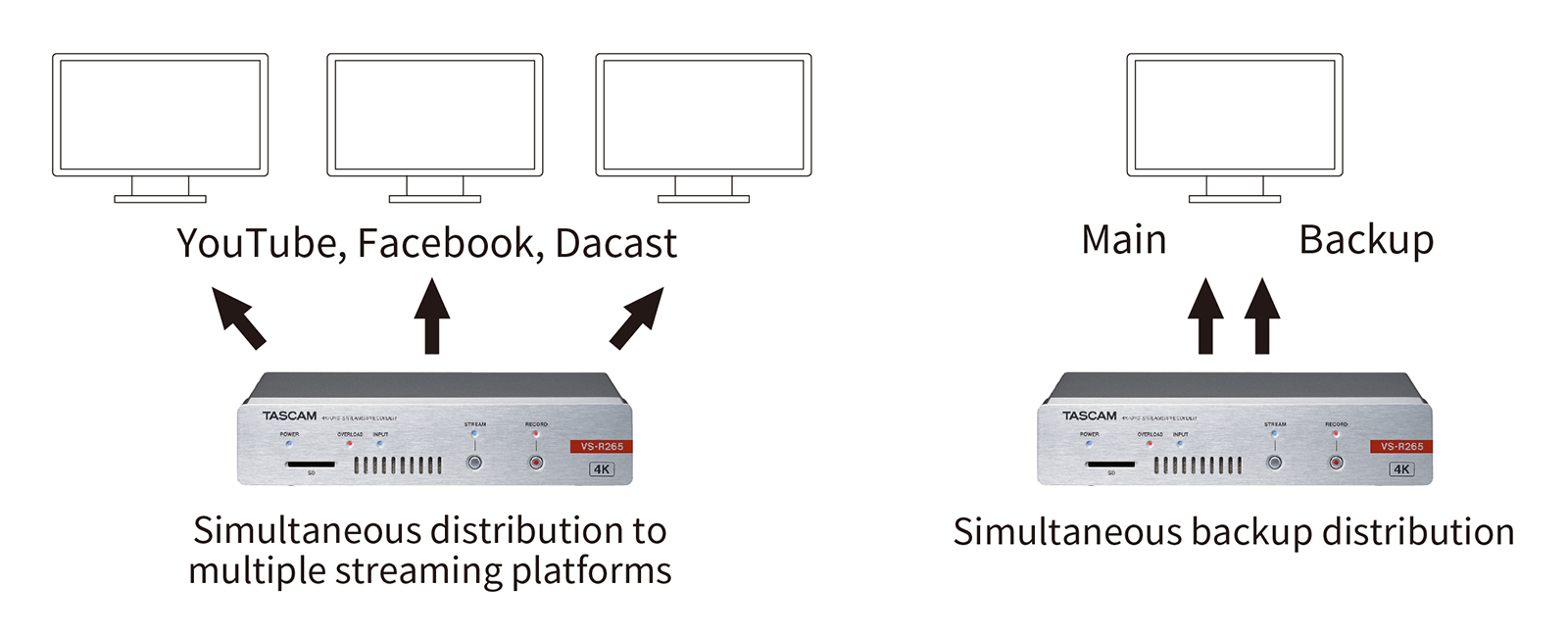 Existing VS-R264 and VS-R265 owners can update their units to V1.1 using the 'Check for Update' utility in the Streaming Dashboard web GUI, or they can download the firmware from the TASCAM web site and update the unit using an SD Card or USB Storage Media.