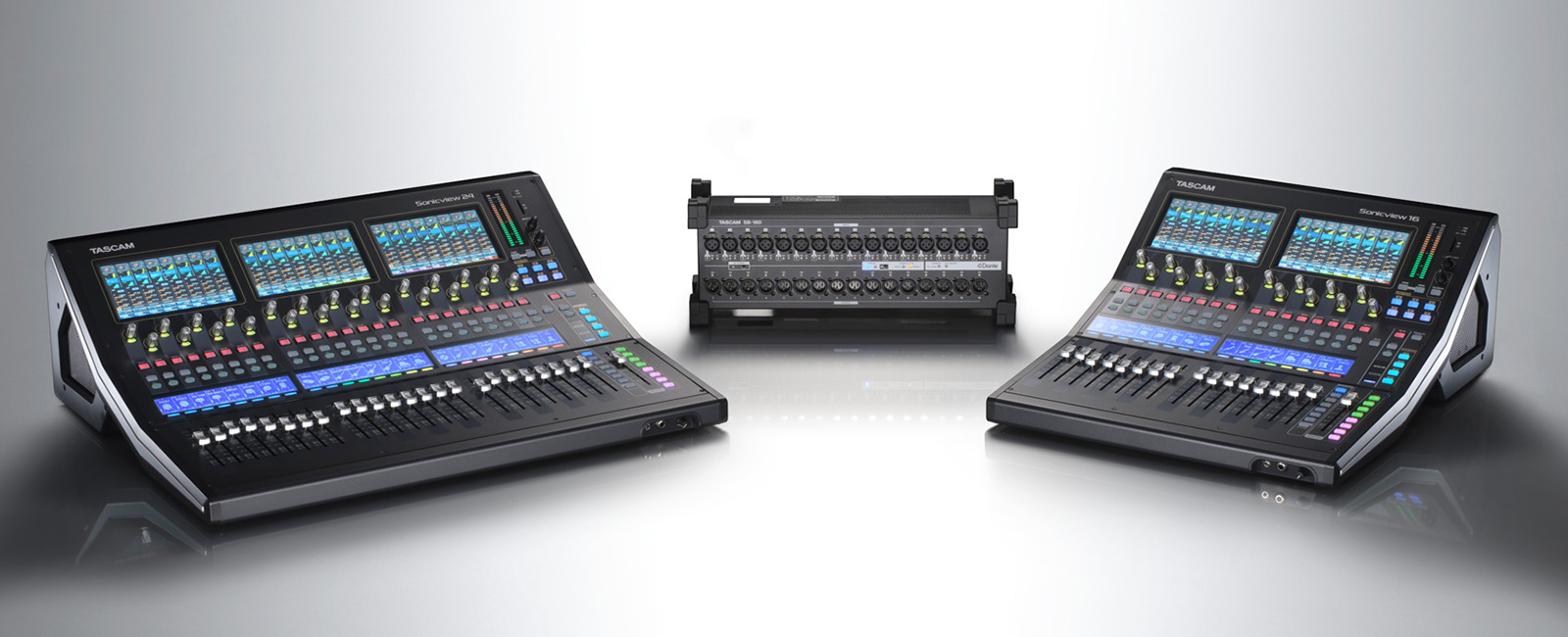 Musicians playing with soul and passion
An audio engineer creating the perfect mix
The audience moved by the deep impactful performance
Introducing TASCAM Sonicview
With TASCAM Sonicview, TASCAM has created an entirely new line of digital mixing and recording consoles that incorporate the latest technology and no-compromise audio quality. Our goal is to allow artists, engineers, and performers realize their creativity with the ultimate audio and recording quality possible.
We started with high-performance Class 1 HDIA mic preamp newly developed using over 50 years of TASCAM know-how and technology, 96 kHz, 54-bit float internal processing, FPGA mixer engine, 32-bit ADC, and other specifications that transcend to a class above and beyond.
In addition to intuitive control brought about by multiple color touch displays, TASCAM Sonicview mixer integrate beautifully with the rest of your system, thanks to built-in Dante networking, a 32-bit/96 kHz multi-channel USB audio interface and plenty of I/O.
A next-generation digital mixer with superior sound quality and innovative operation that meets the demanding needs of sound and recording engineers.
Its name is "TASCAM Sonicview"
Line up
Optional expansion cards
Optional Items