BO-16DX/IN
D-SUB TO XLR INPUT ADAPTER FOR PROFESSIONAL INSTALLATIONS
The TASCAM BO-16DX/IN is a rugged, rackmounted audio adaptor designed for professional installation and live sound applications. 16 front-panel XLR Inputs are internally bridged to dual D-Sub output connectors on the rear panel, providing a fast and easy way to interface between stage boxes, FOH and monitor mixing consoles, audio over IP convertors and more.
FRONT Connectors : XLR 3-31 × 16(1: GND, 2: HOT, 3: COLD)
REAR Connectors : D-sub 25pin female × 2
REAR Attachment screws : No.4-40 UNC × 4 (inch-type)
Dimensions : 19.0" × 1.7" × 2.1" / 482.6 × 44.1 × 54.5 mm
Weight : 1.99 lbs. / 0.9 kg
See All
16 XLR input connectors on the front panel
Dual D-Sub output connectors compliant with AES59-2012 on the rear panel
Multiple rackmounting options
Short unit depth allows free layout in the rack
1U Rackmount size
See All
BO-16DX/IN × 1
Rackmount screw kit × 1
TASCAM ID registration guide × 1
Owner's Manual including warranty × 1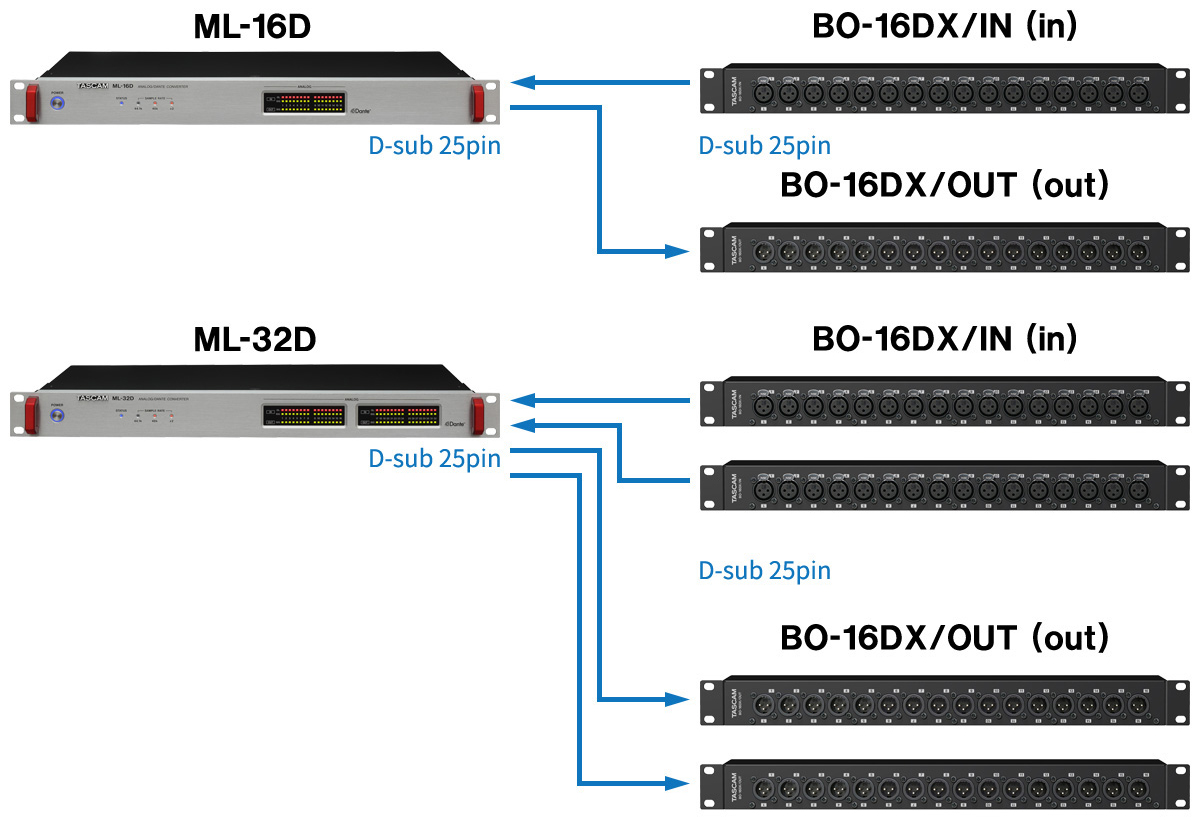 The ideal I/O solution for the TASCAM ML-16D and ML-32D
Designed as companion pieces for the TASCAM ML-16D and ML-32D Analog to Dante convertors, a combination of BO-16DX/IN and BO-16DX/OUT provide an elegant communication link between your Analog and Digital subsystems.
Examples of connection with an ML-16D and ML-32D
The 25-pin D-sub connectors on the BO-16DX/IN employ TASCAM pin assignments that are compliant with AES59-2012.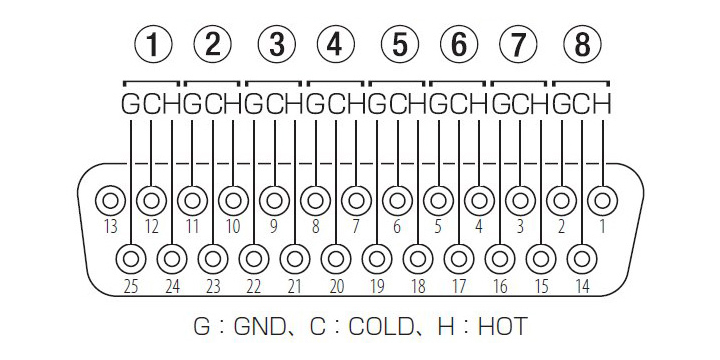 Flexible mounting options
The BO-16DX/IN is designed to mount in either of two 180-degree rotations to simplify cabling runs and avoid unneccessary twisting of D-Sub connector cables within the rack.
Regardless direction of the unit, approximately half inch (13mm) of space is available above each connector, allowing easy access to a release lever of the XLR socket when stacked.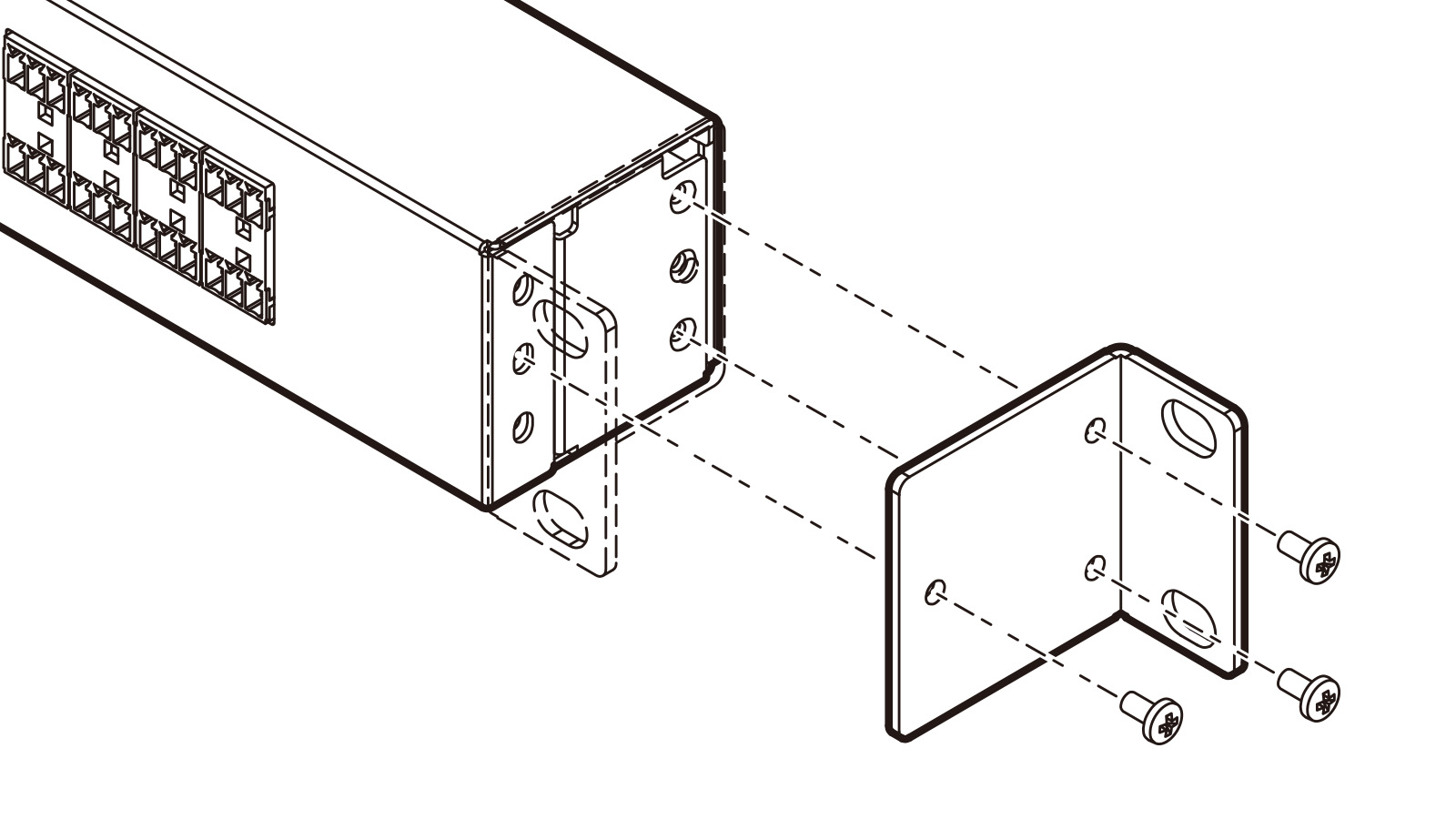 The unit can be mounted in a rack facing forward or backward by changing the direction that the rack-mount ears are attached to it. The rackmount ears can also be removed when using the unit placed on a tabletop.
Thanks to the compact size, including a depth of only 1.8" (45mm) behind the rackmout ears, this breakout box can even be mounted in the back of a rack case.
Mounting in the front of a rack case for use as a patch bay is also possible.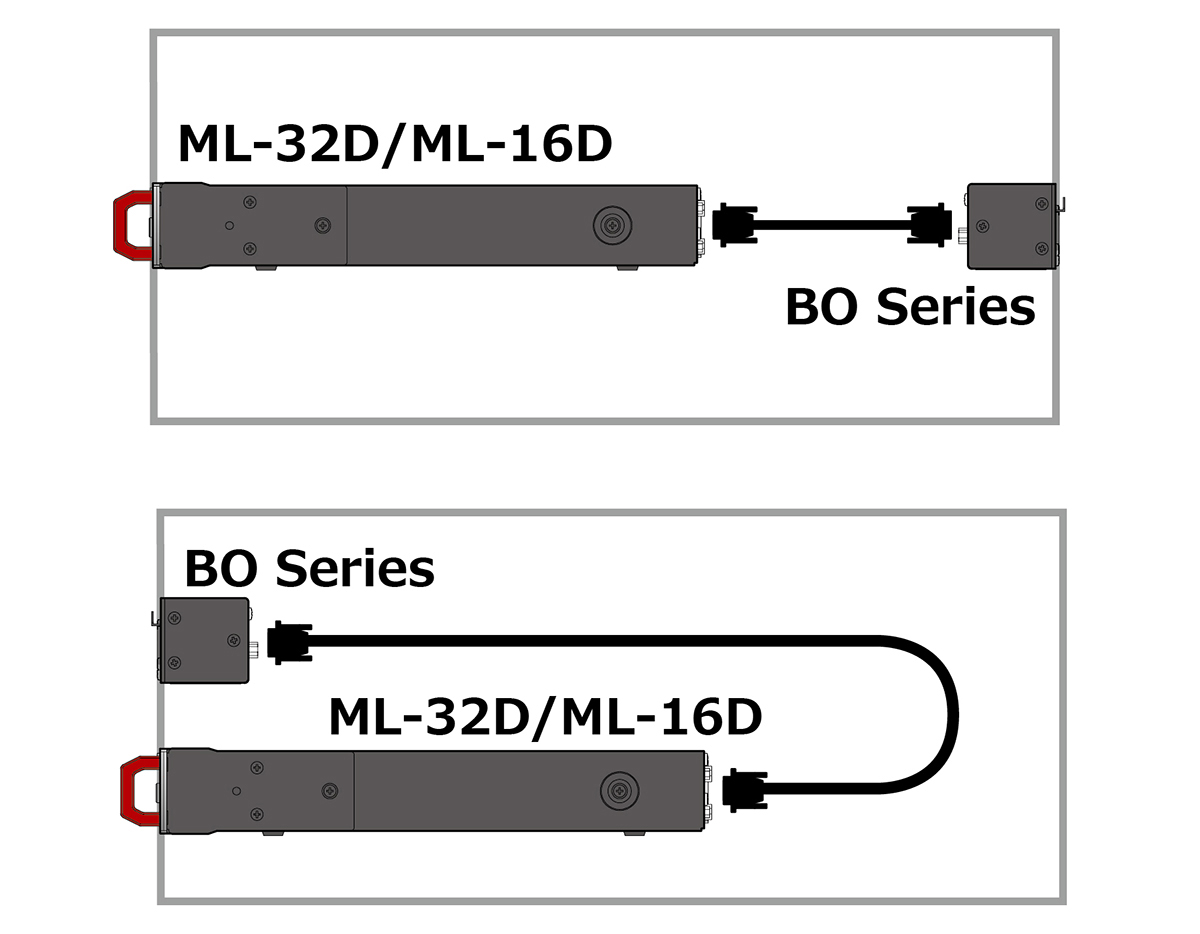 Features at a Glance
16 XLR input connectors on the front panel
Dual D-Sub output connectors compliant with AES59-2012 on the rear panel
Multiple rackmounting options
Short unit depth allows free layout in the rack
1U Rackmount size
Rackmount screws included
Spec description
BO-32DE
BO-16DX/IN
BO-16DX/OUT
FRONT
Connectors
Euroblock (Balanced) 3.81mm pitch × 16 (32ch)
XLR-3-31 (1:GND, 2:HOT, 3:COLD) × 16
XLR-3-32 (1:GND, 2:HOT, 3:COLD) × 16
REAR
Connectors
D-sub 25pin female × 4
D-sub 25pin female × 2
Attachment screws
No.4-40 UNC(inch-type) × 8
No.4-40 UNC(inch-type) × 4
Dimensions
482.6(W) × 44.1(H) × 50.8(D)mm
482.6(W) × 44.1(H) × 54.5(D)mm
482.6(W) × 44.1(H) × 51.5(D)mm
Weight
0.9kg
Included items
Euroblock plug have tab × 32, Cable banc kit, Rackmount screw kit, Owner's Manual (this document) including warranty
Rackmount screw kit, Owner's Manual (this document) including warranty