Inter BEE 2021 was held at Makuhari Messe from November 17 to 19, 2021 on a much-reduced scale compared to previous years due to COVID-19. Many applications and equipment related to live streaming, a field that has been gathering more and more attention in recent years, were exhibited, while many live streams were conducted at various booths at the same time.
TASCAM provided equipment support for HOTSHOT DX jam, a YouTube live-stream at HOTSHOT's booth, and the Mixcast 4 was used as the audio mixer. The Mixcast 4 is a multitrack recorder/mixer and USB audio interface ideal for podcast recording, but it can also be used to enhance live broadcasts with sound by using its simple and easy operation, sound quality, and eight pads for sound effects and reverb effects.
In addition, the TM-70 dynamic microphone was used with a preset limiter, and the hosts were asked to talk closely to the microphones. This came to be very effective since sounds were coming from all directions at the event. The hosts and guests were also able to mix in additional audio and voice enhancements, including the sound effects assigned to the sound pads. The easy-to-read LCD panel for checking the on-air levels was also a nice touch.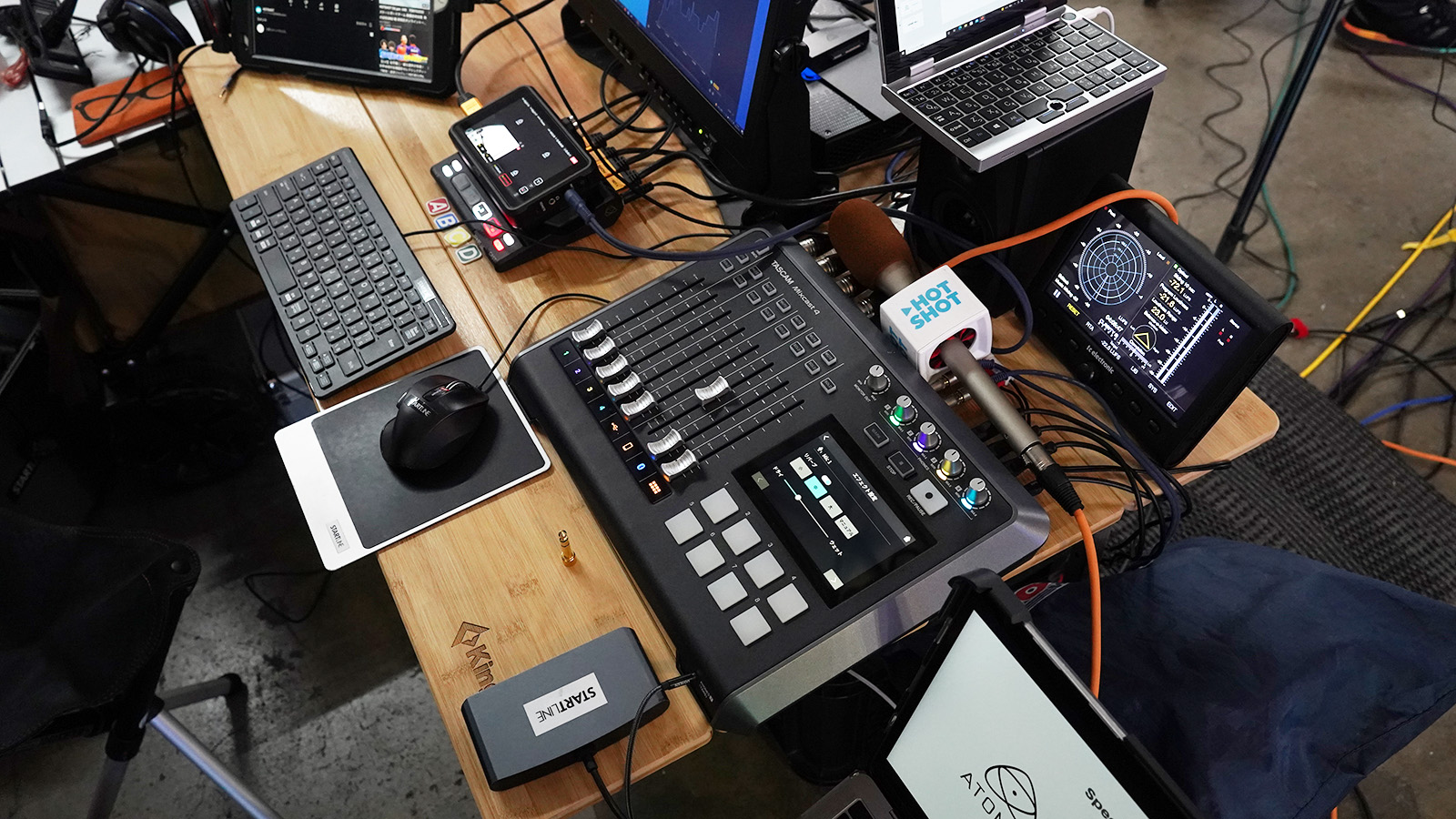 The ease of which the Mixcast 4 can be operated made the sessions easy , and the author was able to demonstrate to the fullest how to single-operate audio, video switching, and distribution management without stress.
The TM-70 end-address dynamic broadcast microphone was also used, which is ideal for DJ-style programs because of its notable resistance to noise. Using dynamic microphones at large events is often recommended due to the high level of ambient or background noise. The TM-70 has a super-cardioid directivity and low-cut frequency response for superior noise resistance. Various vibrations that may cause noise during live broadcasts at event venues can be reduced by using the included shock-mount suspension.
This time, the shape of the TM-70 also accurately captured the speaker's voice, and the host's voice was captured clearly with low noise.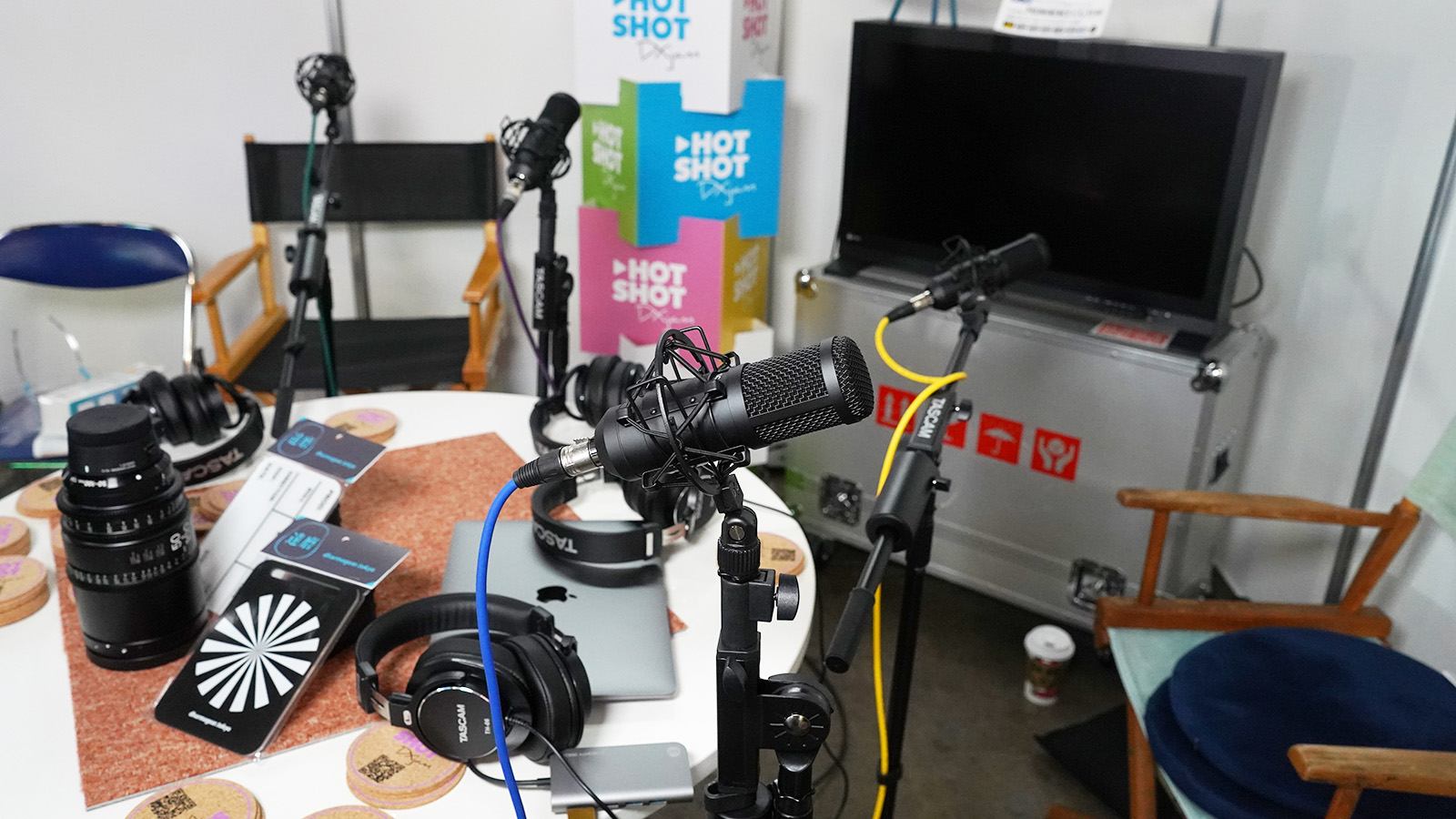 The TM-70 was connected to the Mixcast 4, inputting audio from the line-out to the line-in of a NINJA V, sending it through the switcher to the PC for distribution, and streaming via OBS.
The combination of Mixcast 4 and TM-70 is highly recommended for live streaming of talk-show events/programs.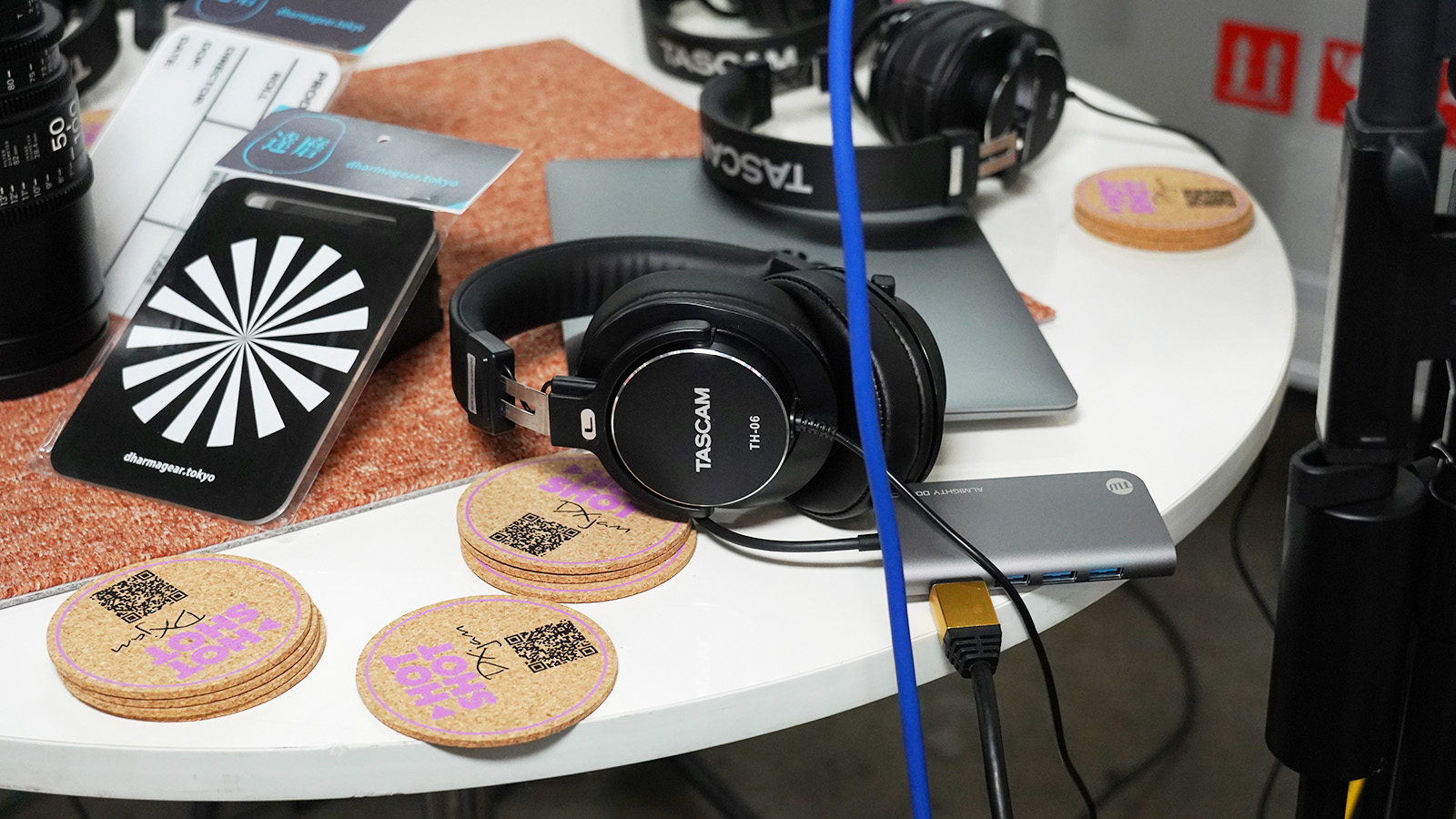 The following is a comment from Mr. Suruga of Startline Inc., who was in charge of the entire operation:
As I always say, my theme is to keep equipment small, light, and of high quality. Normally, I use the Model 12, but for this talk show stream, I used the Mixcast 4 because:
I can accurately adjust the headphone monitor level of the performers.
It has excellent compatibility with the TM-70
I felt the highly visible LCD panel was ideal for online streaming because of the easy operation of various settings and levels