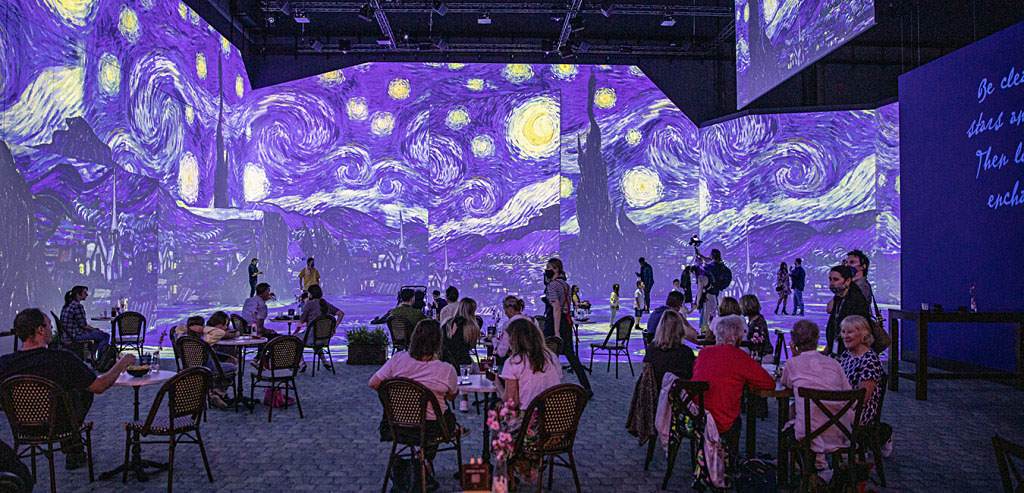 Melbourne, Australia — Grande Experiences' Vincent Van Gogh-themed digital art gallery opened at THE LUME Melbourne, a multi-purpose space located inside the Melbourne Convention and Exhibition Centre (MCEC) back in November 2021.
The Van Gogh Experience is an interactive and immersive digital art gallery with overwhelmingly breathtaking scenery created by projection mapping in the vast space that is THE LUME Melbourne. It envelops visitors in the story of the troubled genius's life and craft in elegant yet monumental works during the 90 to 120 minutes that it takes to circulate the gallery.
Grande Experiences' goal is to bring art and culture to as many people as possible as they also carry out projection shows in various locations, showcasing the artwork of Leonardo da Vinci and Van Gogh, for example. "Our touring paradigm is to approach design from a modular, scalable standpoint" explains Grande's Head of Production & Technology, Craig Smith, who also is responsible for the multi-channel projection with audio and lighting systems. "
"Technology is chosen on its ability to scale up and down", Craig adds, "they are turnkey systems transportable in two shipping containers with basic venue requirements of footprint and roof height. We install, commission, train, and then hand it over to the local team to run the exhibition day-to-day. We support our tech remotely and eventually come back to pack up and move on. We need high-quality, robust gear that runs with minimal intervention."
Mixing custom and off-the-shelf technologies, Grande Experiences names the immersive projection, lighting, audio, control, and delivery platform collectively 'Sensory4TM'.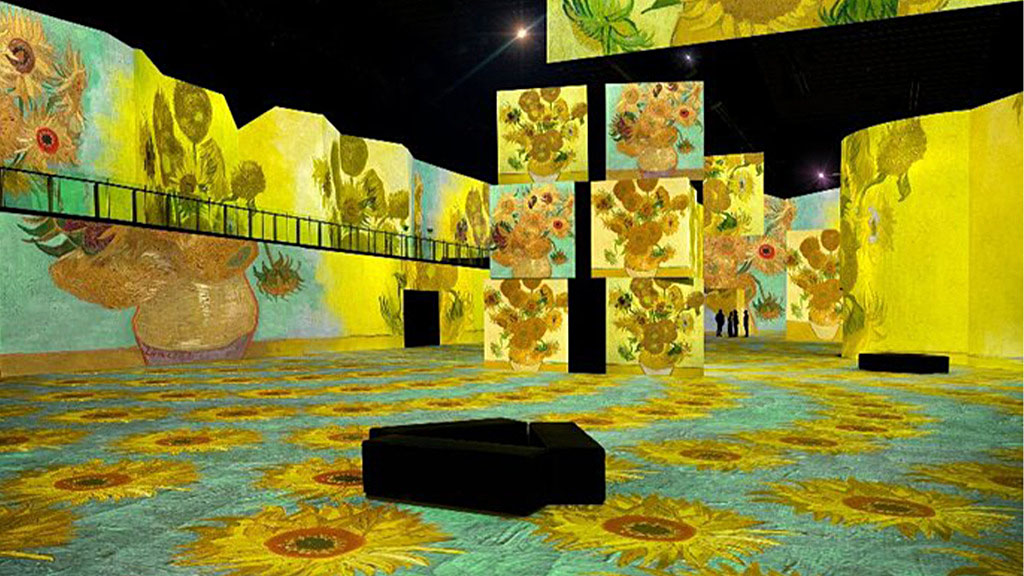 Audio
The system uses Dante as a backbone, with sixty six (66) JBL SRX812W loudspeakers and twenty (20) JBL SRX818SP subwoofers. Four units of the TASCAM ML-32D analog-to-Dante converters can connect/disconnect 128 channels to or from the audio network.
In addition, each of the twenty four (24) TASCAM ML-4D/OUT-X Dante Compact Processors outputs 4 individual channels to the Dante network utilizing XLR, and are used as a drop-box throughout to send signals to the amps. In addition, two (2) TASCAM MM-2D-X 2-mic/line in/out processors with built-in DSP converters are set up to get into or out of the Dante network whenever required. "We love that we're not worrying about amps and speaker cabling, which means our cabling is mostly Cat6 and power. We convert back to analog through the TASCAMs, and the on-board processing means we don't have to add another device in-line.", states Craig.
This is the largest implementation of TASCAM's Dante compact processor series in Australia.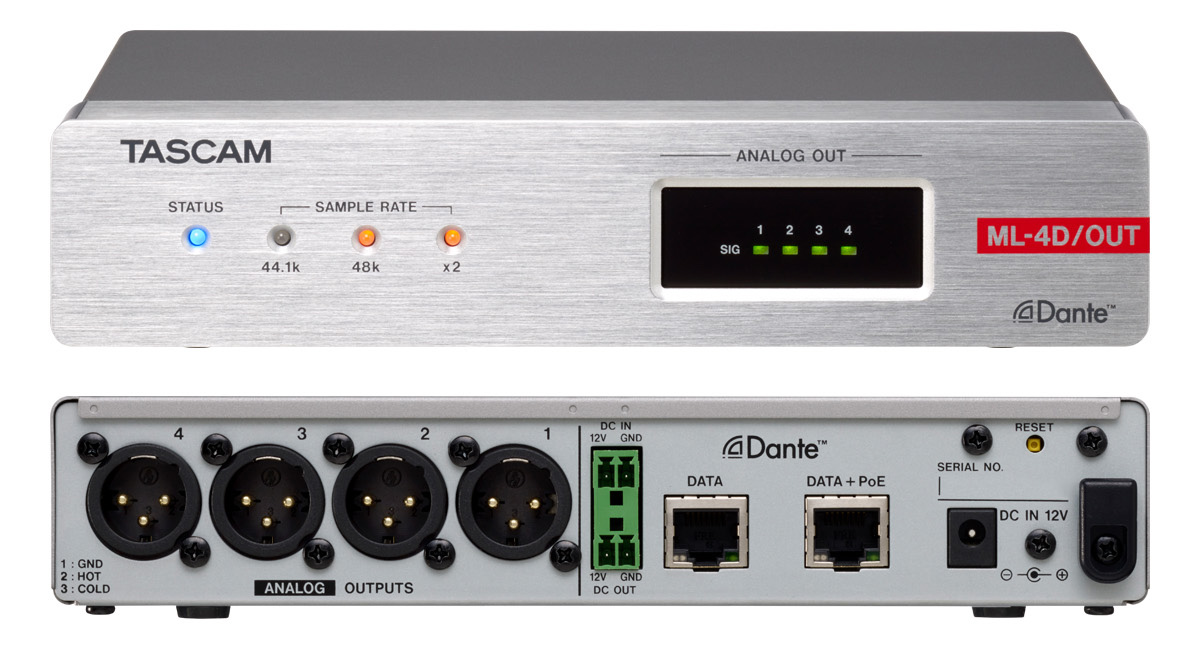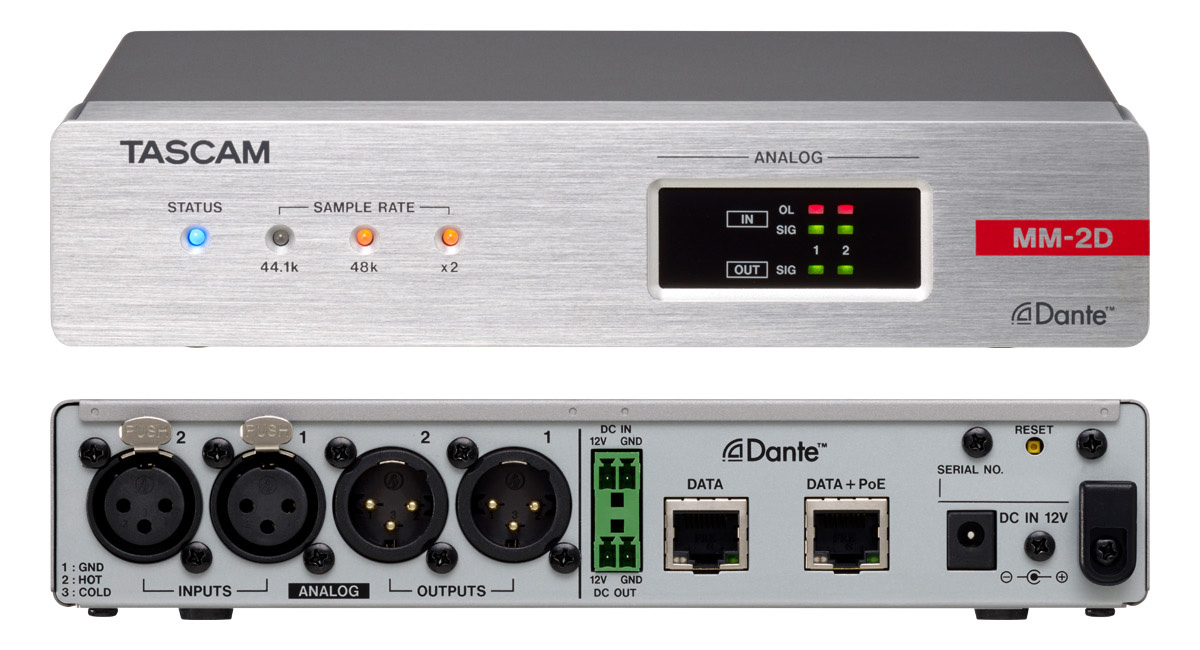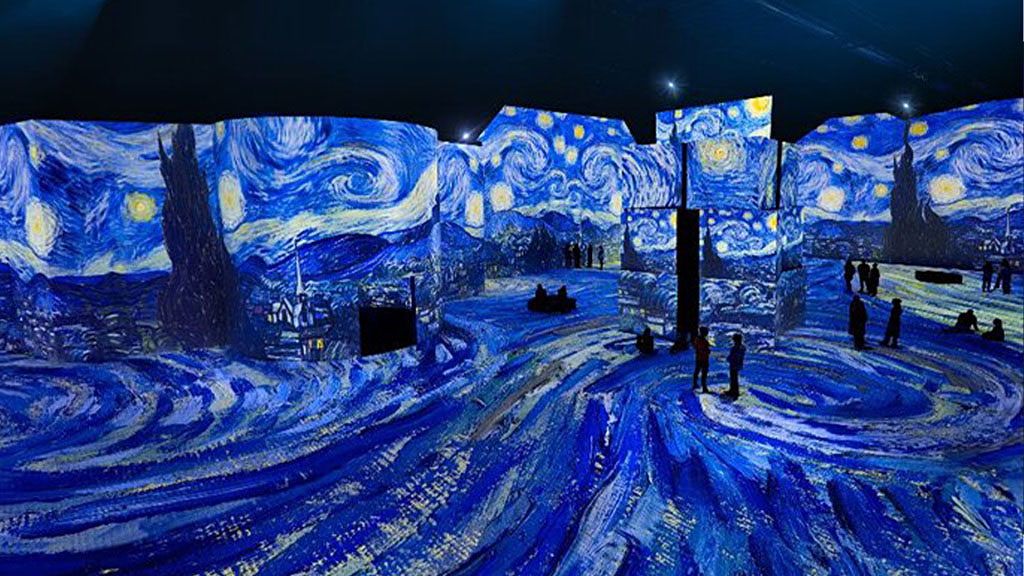 In cooperation with
TASCAM official Australian distributor : CMI Music & Audio PTY LTD ; https://cmi.com.au
THE LUME Melbourne:https://thelume.com/melbourne/
Grande Experiences :https://grande-experiences.com/
CX DIGITAL NETWORK:https://www.cxnetwork.com.au/